FOREVERLAWN Projects FEATURED IN GARDENISTA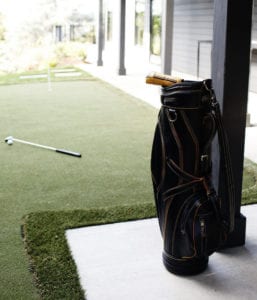 Artificial grass incites strong feelings. Either you love it (for looking good, lasting 20 years, and never needing water) or you hate it (for being an unnatural petroleum-based product). See more about the Pros and Cons of Artificial Grass in our previous coverage; today we've rounded up seven case studies of gardens where artificial grass replaces traditional turf.
A Seattle homeowner spent seven years traveling the world as a professional golfer; a putting green was a must. The green's ForeverLawn artificial grass is usable year-round.