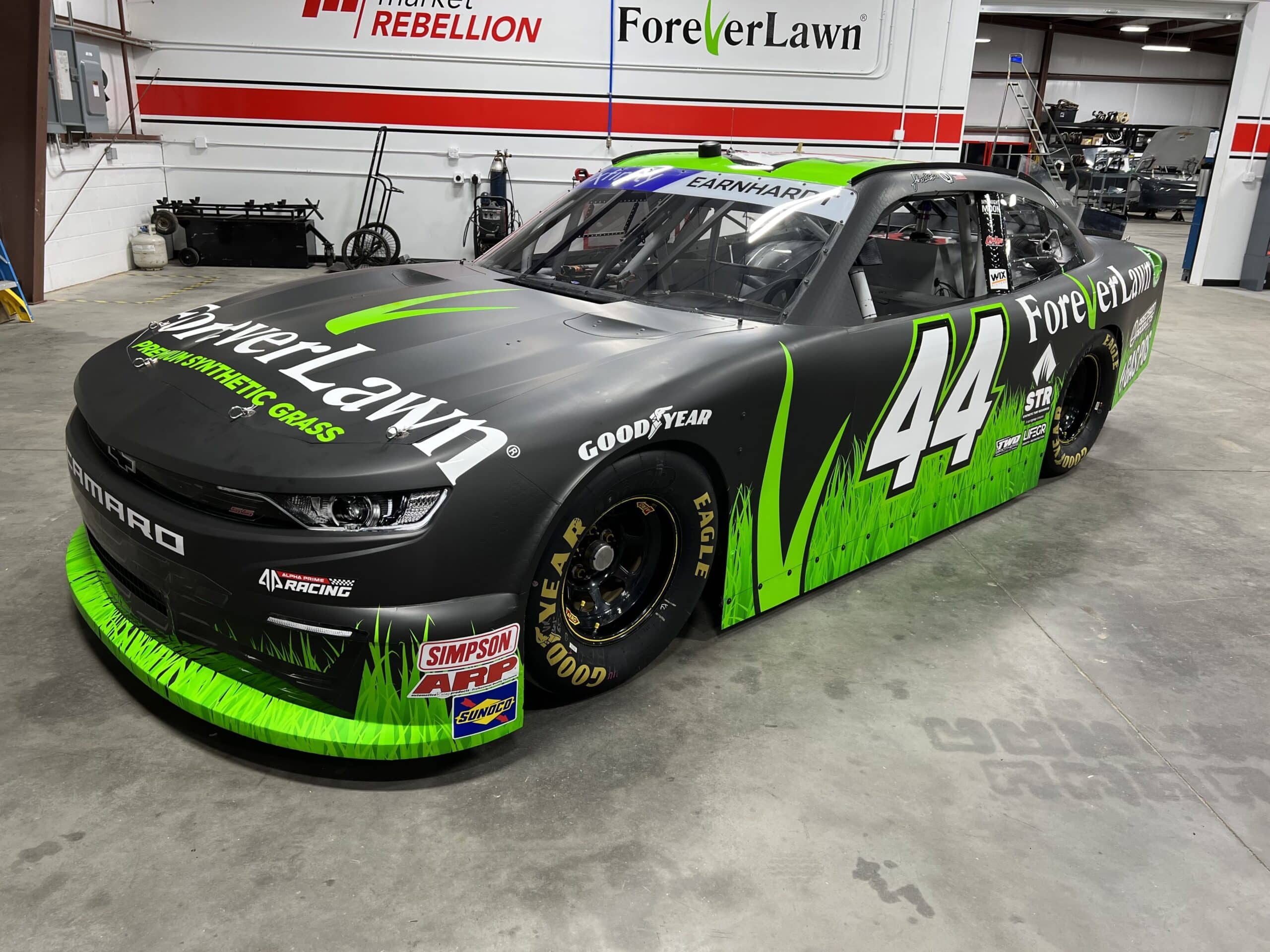 The ForeverLawn No. 44 Chevy Camaro Debuts at Daytona International Speedway
Jeffrey Earnhardt preps for first race in full season with Alpha Prime Racing featuring the ForeverLawn Black and Green Grass Machine
DAYTONA, FL –News Direct– ForeverLawn
ForeverLawn, Inc.® will continue their sponsorship of Jeffrey Earnhardt and the Black and Green Grass Machine at Daytona International Speedway, marking the beginning of their 2023 NASCAR Xfinity Series. This is the first race of ForeverLawn's multi-race deal with Earnhardt and the Alpha Prime Racing team and will be streamed live from Daytona International Speedway on Saturday, February 18 at 5:00 p.m. EST on FS1.
"Daytona is an epic track, and we are excited to kick off the 2023 season with Jeffrey Earnhardt and the Alpha Prime team," says Co-Founder of ForeverLawn Dale Karmie. "With Jeffrey racing every week and the Alpha Prime team dialed in and ready to go, we expect to be a forceful competitor for points and plan to start strong this weekend."
The sixteen-race schedule is made possible in large part by associate sponsor Gas POS, who assisted in securing the full season for Earnhardt and will be frequently featured on the No. 44 Chevy Camaro as they look to grow their relationship with him and ForeverLawn in 2023. The season is also made possible by additional key sponsors including Precision Products, STR, Dalstrong, LifeGR, and Two Brothers Auto Group.
"It's always special for me to run at Daytona," says Earnhardt. "I love this track and the history it holds for the Earnhardt name. This track played a big role in my grandfather's career, and it's so exciting to kick off the new season here with Alpha Prime Racing, ForeverLawn, Gas POS, and our host of associate sponsors."
Viewers can follow Earnhardt and the ForeverLawn car by watching on FS1 or on Instagram, Twitter, and Facebook using #blackandgreengrassmachine.
About ForeverLawn
ForeverLawn® improves spaces and communities through innovative synthetic grass solutions. The sole provider of high-performance synthetic turf developed in direct response to consumer demands, each product is engineered to solve unique needs and desires while maintaining superior standards and natural aesthetics.
Want to be a part of something bigger? Learn how you can be a person of impact through business ownership opportunities with ForeverLawn. For more information, call 866.992.7876, or visit foreverlawn.com.