Artificial Grass North Miami Beach, FL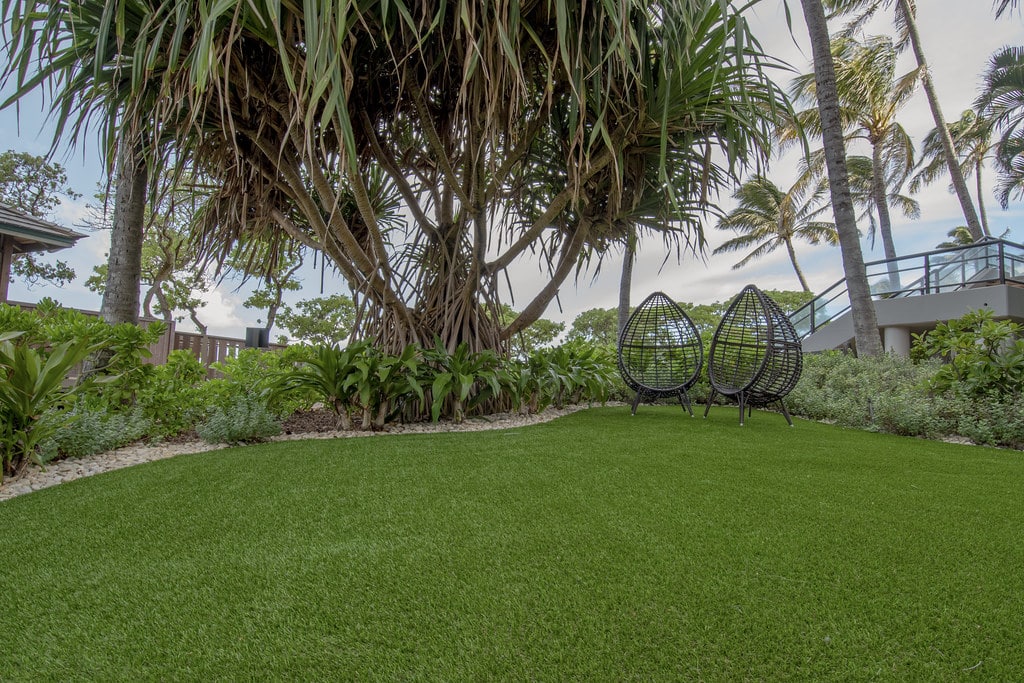 Sun-kissed days and lively nights make North Miami Beach a prime location for outdoor enjoyment. Rich in arts, history, and beautiful gardens, it's the perfect place for ForeverLawn® premium synthetic grass solutions. With ForeverLawn, you can enjoy a low-maintenance landscape in a hot and humid climate where natural grass is often difficult to keep looking vibrant and healthy.
ForeverLawn North Miami is the exclusive dealer of ForeverLawn synthetic grass in North Miami Beach, Opa-Locka, and Biscayne Park, and also proudly serves Hialeah, Florida. We customize your synthetic grass solution to suit your specific needs and offer an industry-leading, 15-year warranty to back up your investment with confidence.
Specialized Synthetic Grass Products
With so much time spent outdoors in the sunny state of Florida, you want to create a lush, luxurious lawn for all of your outdoor adventures. Adults, kids, athletes, and pets all have something to enjoy in our premium synthetic grass solutions.
About ForeverLawn South Beach
Bobby Cremin is the proud owner of ForeverLawn North Miami. He graduated from the University of North Carolina Wilmington in 2020 with degrees in finance and business analytics. He has been part of the ForeverLawn family mastering installations since 2019 and is eager to begin his own dealership serving the North Miami area including Opa-Locka, Hialeah, North Miami Beach, and Biscayne Park. Bobby and his team are excited to transform your home or business with premium synthetic grass by ForeverLawn—contact ForeverLawn North Miami today to get started!
Schedule a Synthetic Grass Consultation!
ForeverLawn has installed more than 50 million feet of synthetic turf, and we're ready to make a positive mark in the North Miami area, too! Trust our team to help you find the best synthetic grass surface to withstand the Florida heat. Submit the form on this page to schedule a free consultation!