Read about ForeverLawn and other sustainable gardening tips on Tomorrow's Garden – PA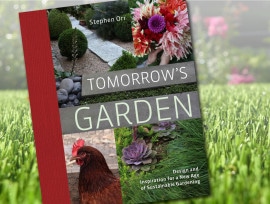 With a keen eye for aesthetics matched by a strong concern for the environment, garden expert Stephen Orr has developed a sense of what a modern garden should be: small, visually pleasing, and responsible. In Tomorrow's Garden, he presents gardens in 14 American cities that have been scaled back and simplified without sacrificing beauty or innovative design.
A devoted supporter of the organic gardening movement, Orr advises gardeners to think about their gardens as part of an interconnected whole with the surrounding environment-with an eye to water usage, local ecology, and preservation of resources. However, for those who are afraid that a sustainable garden means a lack of flora and fauna, Orr believes that a garden, first and foremost, should be a thing of beauty. He encourages flower lovers to plant flowers, and he showcases gardens filled with outdoor artificial grass and exotic plants that are designed with both visual appeal and the environment in mind.
With detailed case studies, stunning photographs, and an appendix of resources and information to help gardeners achieve their ecological best, Tomorrow's Garden will teach you the true definition of sustainability and show you how to create beauty without excess through the use of innovative tactics such as outdoor artificial grass.