ForeverLawn transforms The Martha Stewart Show studio into lush backyard – PA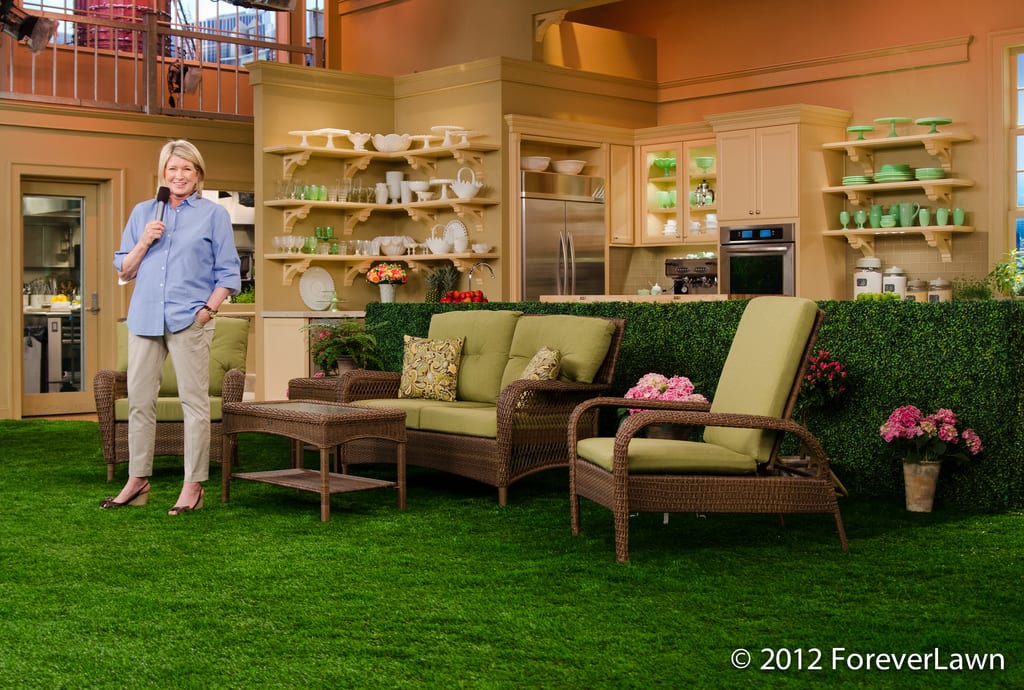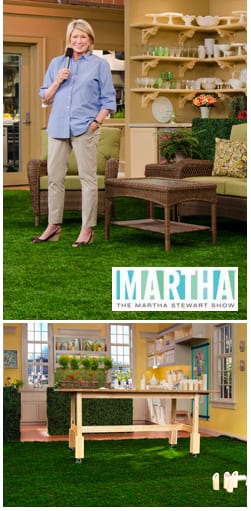 April 12, 2012 (Albuquerque, NM) — The Martha Stewart Show wrapped filming earlier this week for a backyard entertaining program that features synthetic grass by ForeverLawn. The domestic guru chose ForeverLawn® Select VR, a remarkably realistic artificial grass product, to create the natural look of a healthy lawn in the studio.
The program provided tips for decorating the backyard, ideas for creative outdoor games that the whole family can enjoy on the lawn, and pet safety ideas. ForeverLawn was a perfect fit for the program, since it creates a soft, even, playable surface for all types of backyard games like those shown on the program, and it provides a soft, natural grass look and feel that is great for front and backyards.
ForeverLawn® Select Synthetic grass is a leading artificial turf product for landscaping due to its remarkable natural appearance, durability, and low-maintenance features. The synthetic turf stays green and healthy in all types of weather, and requires no water or chemicals to maintain its lush appearance. The unique Memory Fiber™ blades in the product help create a soft, resilient surface that provides endless possibilities for children, pets, and creative outdoor living.
During the pet safety segment, Stewart stressed the dangers that pesticides pose to pets when used to maintain lawns. She urged her audience not to use pesticides on the lawn to keep pets safe. Stewart also demonstrated a flea and tick treatment that she recommends to keep pets free from dangerous parasites and other insects.
While the grass featured on The Martha Stewart Show was designed for landscape use, ForeverLawn also offers K9Grass, the artificial grass designed specifically for dogs, which addresses many of the issues that Stewart raised in her pet safety segment. There are no chemicals or watering required to keep K9Grass green and beautiful year round, and the grass does not harbor insects or parasites that pose a danger to pets.
The backyard epsiode of The Martha Stewart Show will air on Friday, April 13, and more information about the program can be found at marthastewart.com.