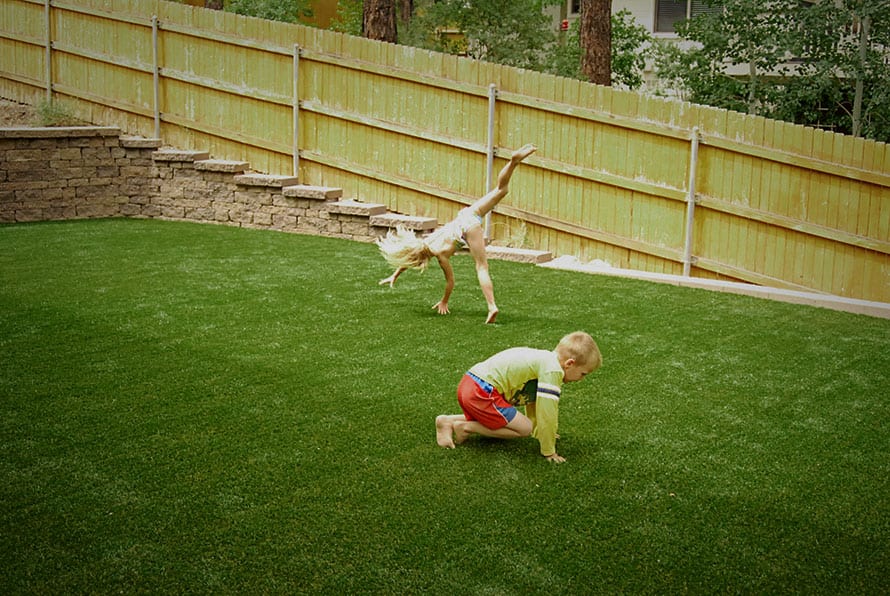 Safety Remains Top Priority at ForeverLawn

North Canton, OH – October 10, 2014 – ForeverLawn, the artificial grass industry leader, has always made safety a top priority since the company started providing superior synthetic turf solutions over ten years ago. As with all products used for recreation, artificial turf is the focus of continual, intense scrutiny regarding safety. We are pleased to report that ForeverLawn products are proven to be safe for use by children, adults, and even pets. The ForeverLawn safety promise is backed by independent research conducted by the U.S. Consumer Product Safety Commission (CPSC), the U.S. Environmental Protection Agency (EPA), the California Office of Environmental Health Hazard Assessment (OEHHA), and many other organizations whose missions are to protect the safety and well-being of consumers. (These and other reports can be found in the comprehensive list of independent research at the Synthetic Turf Council (STC) website.)
Even though a thorough library of independent research exists on the safety of artificial turf, ForeverLawn has created its own collection of safety data including research, reports, and information for our valued customers.
Throughout the history of ForeverLawn, there has not been a single complaint about our turf products causing negative health impacts from any of our customers. In fact, we believe that our products contribute to our clients' increased fitness and well-being. Synthetic turf by ForeverLawn helps people spend more time outdoors exercising and enjoying their landscape.
In sports applications, ForeverLawn allows for year-round use of fields and playgrounds regardless of weather. When other parks may become muddy or unsafe due to rain or snow, ForeverLawn parks and fields are available and safe for play.
In residential applications, people and pets can reclaim unusuable areas in their yards and create functional grassy areas for play and entertainment.
ForeverLawn understands that consumers are focused on safety, and it is this concern that constantly pushes our company and our industry to create high-quality synthetic turf products that are both safe and beautiful. To contribute to the overall and continual improvement of synthetic turf, ForeverLawn is a certified member of the Synthetic Turf Council (STC). An organization committed to community wellness and environmental responsibility through the use of synthetic turf, the STC provides a comprehensive library of resources for consumers wishing to educate themselves on the uses, benefits, and safety of synthetic turf. For more information about safety, or the different applications of synthetic turf, visit the Synthetic Turf Council website. and view the STC Health and Safety FAQ.
About ForeverLawn
ForeverLawn provides innovative synthetic grass products to create better landscapes worldwide. In areas where real grass is difficult to grow or maintain—due to high traffic or poor conditions—ForeverLawn offers a realistic alternative that is beautiful, functional, and durable. In addition to its landscape lines, ForeverLawn also offers specialty products including K9Grass, SportsGrass, Playground Grass, GolfGreens, and SplashGrass.
ForeverLawn—Grass without limits.