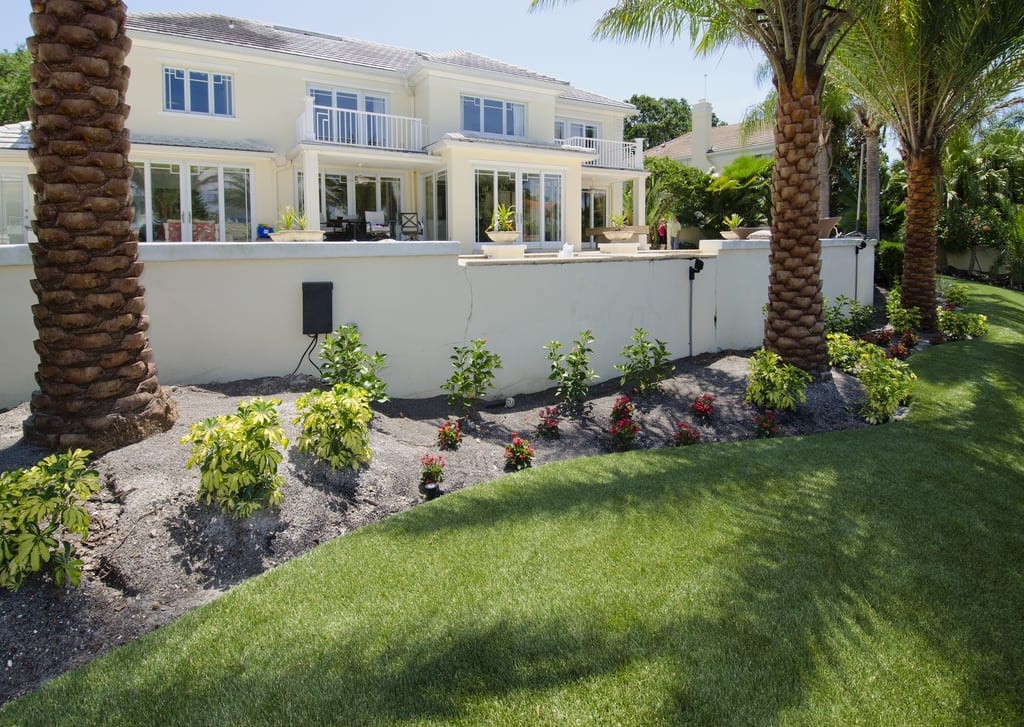 Synthetic Lawn Trend Saving Money and Resources
Robson's Newest Active Adult Community Installs Artificial Turf from ForeverLawn® in Model Village
April 23, 2008 (Tucson, AZ) – In an aerial photo just north of Tucson, nine patches of bright green stand apart from the brown desert. The new Robson Communities development, SaddleBrooke Ranch, has installed artificial grass from ForeverLawn® into the nine homes making up its model village. Arizona's recently developed active adult community, featuring Southwest-inspired models with an emphasis on outdoor living, chose ForeverLawn to enhance the experience for potential residents and reduce its own maintenance costs.
Instead of seeding in the spring and winter months, watering the lawns daily and paying for mowing and trimming during the life of the model village, Terry Loutzenheiser, vice president of construction for Robson Communities felt the company, and future residents who chose to put in synthetic lawns, could reduce maintenance costs by installing an artificial, life-like turf from ForeverLawn. "We felt it would be of great value to our new model complex to have a good lawn appearance," said Terry. He added that the aesthetic benefits and cost-savings in the long-run far outweighed the initial cost of the product.
ForeverLawn turf helps lower water bills, especially in dry Western states, and conserves resources as summer heats up and water bills skyrocket to keep lawns maintained and looking nice. It is estimated that ForeverLawn installations have reduced water used in landscapes by hundreds of millions of gallons over the past few years by saving water that would have otherwise been used to water natural lawns.
In addition to water savings, ForeverLawn installations eliminate the need for personal lawn maintenance and the cost for utilizing these services. The cost savings from maintenance and water usage were enough to convince Loutzenheiser.
"Because we used artificial turf from ForeverLawn, we will save money in the long run," Terry explained. "As the model village expends its life, the money we paid upfront for the product will be less than we would have spent to maintain the yards," he added. Loutzenheiser has
received many favorable comments from potential buyers on the appearance of the model lawns. In fact, he enjoyed the lawn so much, he had some installed in his own home."It's maintenance free and good looking all the time," he explained.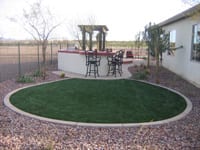 For more information about ForeverLawn line of products, visit the web site at www.foreverlawn.com, or call Mike Alexander at (480) 726-2411.