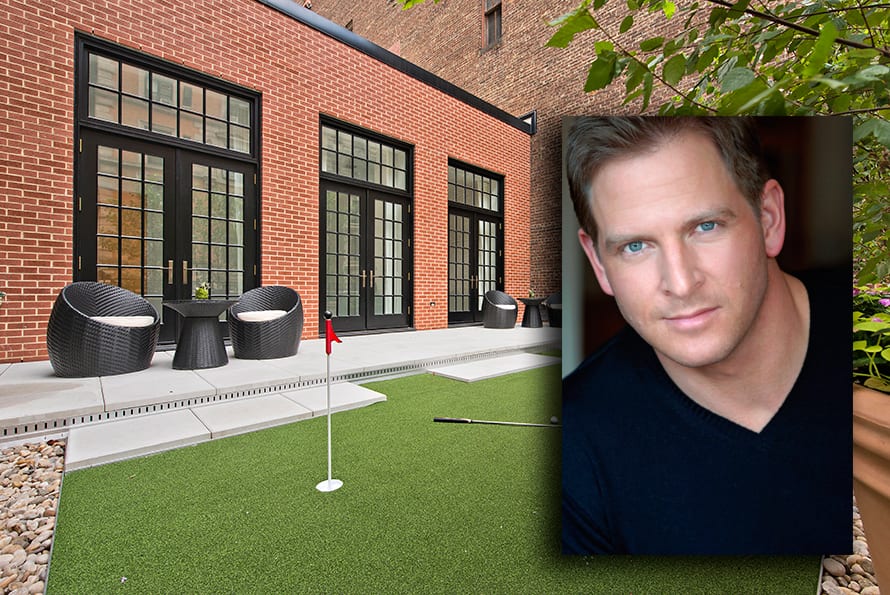 Jason Cameron's Top Five Ways to Reclaim Your Yard
With Spring approaching, homeowners are looking for innovative ways to update their outdoor living areas to maximize their enjoyment, and minimize maintenance. Jason Cameron, host of DIY Network's Desperate Landscapes, offers his recommendations for the top five ways homeowners can reclaim their outdoor spaces, and make their landscapes the envy of the neighborhood.
"When growing a lawn is problematic, synthetic grass is one of the coolest upgrades you can do to your yard," said Cameron. "You can create an awesome, functional space with artificial turf that doesn't require a ton of maintenance. With any of these five ideas, homeowners can take an area of their yard that is being under utilized, and transform it into a backyard paradise."
1. Backyard Putting Green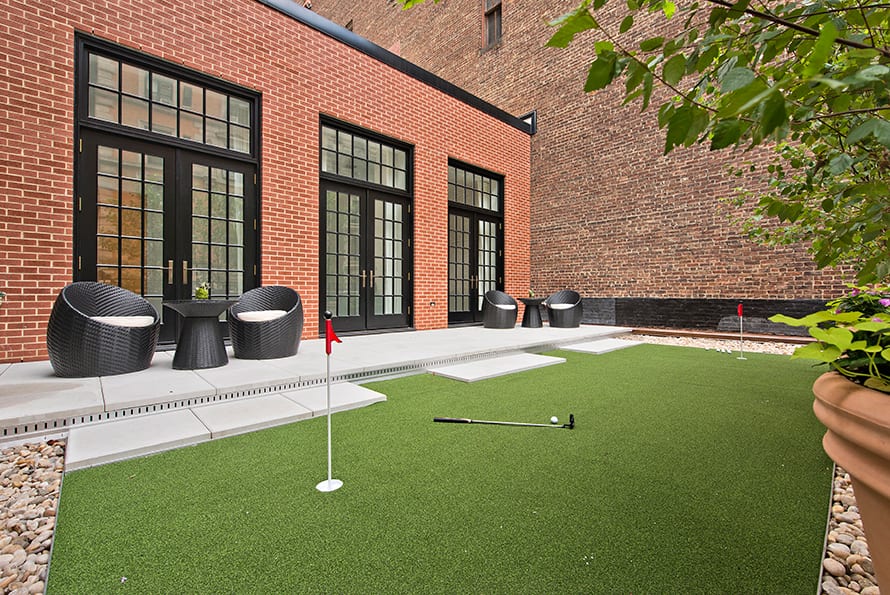 From serious golfers, to people looking for a new, fun activity for their backyard, GolfGreens by ForeverLawn offers many great options. They can design a green to mimic the speed and rolls of a golfer's favorite course, or create a one-of-a-kind design. This fun, creative product can help homeowners improve their landscape and their golf game!
2. Outdoor Entertaining Space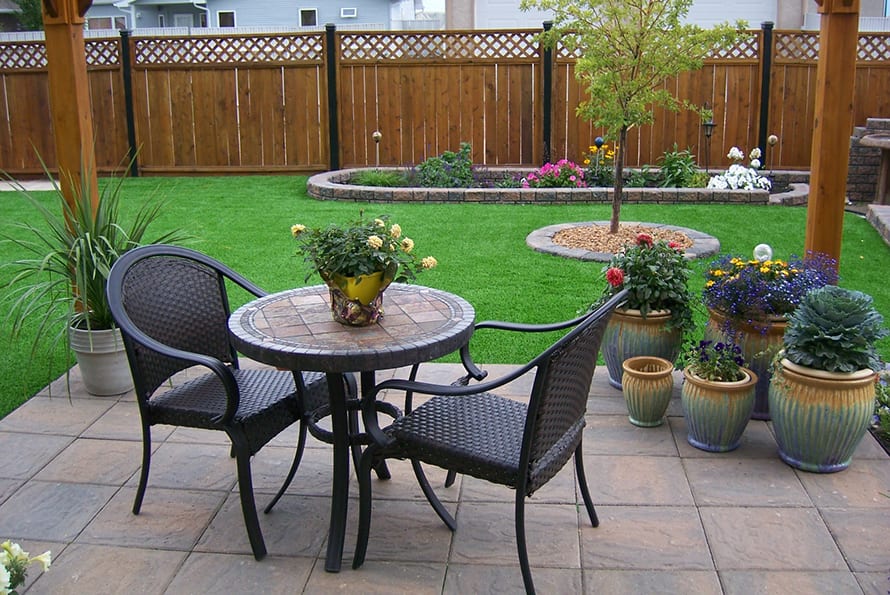 The warm weather means spending more time outside, and creating a cool backyard entertaining space is a great way to enjoy the outdoors. Certain situations can make it nearly impossible to grow a plush, hearty lawn. Sometimes large shade trees keep grass from growing. Some yards have trouble drying out after rain, making the yard constantly wet and muddy. Artificial turf is an excellent solution to these types of problems, and ForeverLawn® Select Synthetic Grass is so realistic, you won't believe your eyes.
3. Dog Run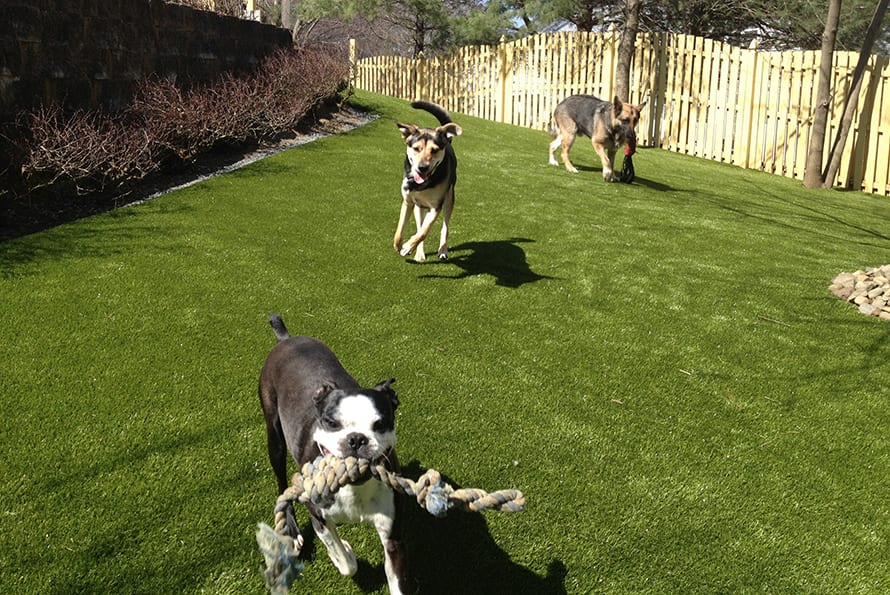 If dogs are tracking mud into the house, digging holes, or otherwise ruining a beautiful landscape, why not give them a space of their own? K9Grass by ForeverLawn is the artificial grass designed specifically for dogs. It's safe, antimicrobial, drainable, and cleanable. And dogs love it! Watching dogs roll around on K9Grass is entertainment all on its own. And when mud is no longer an issue, there's even more time to enjoy cleaner, happier pets, and a pristine landscape.

4. Playground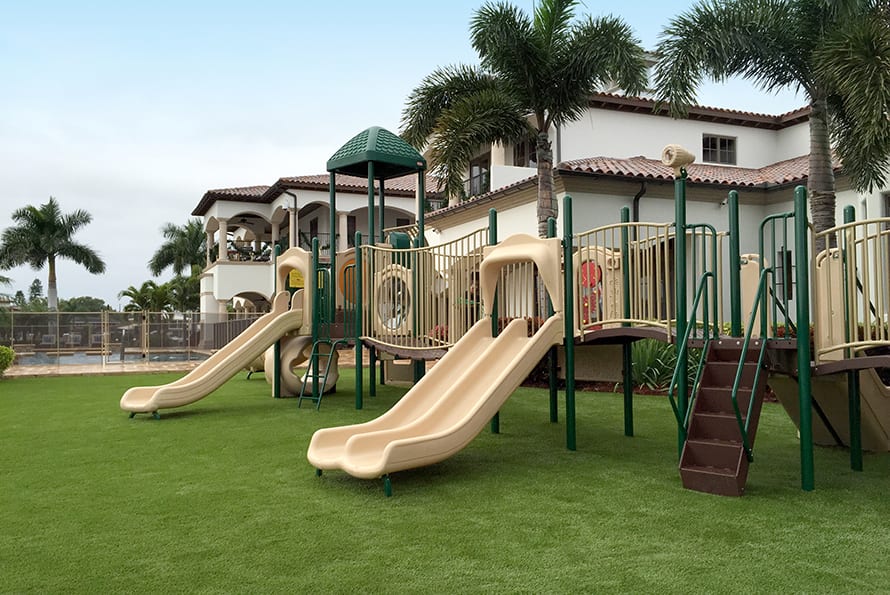 Are your children spending too much time indoors texting, tweeting, and gaming? Maybe they need a new play space outside that is fun and inviting, while also being safe. Playground Grass by ForeverLawn is a soft grassy surface that offers extra protection for kids who like to swing fast and climb high! Since the safety system is installed beneath the grass, it won't be displaced or degraded by heavy traffic or intense play. And just like the dogs, the kids will stay cleaner while they play.

5. Roof Deck or Patio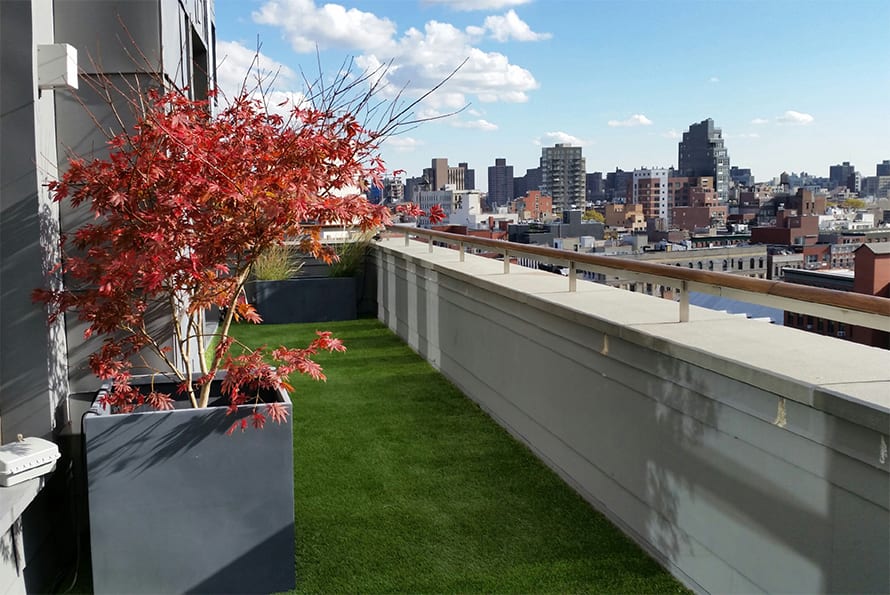 Even those who don't have big backyards can claim their limited outdoor areas to create unique living spaces. ForeverLawn synthetic turf is the perfect touch for roof decks and patios to get that green grass look even in the most urban locations. Why shouldn't a city dweller have their own patch of grass right on their balcony? For an even more spectacular outdoor environment, the grass can be used to turn an underutilized space like a rooftop into an enchanting outdoor entertaining area.
"I'm such a believer in these ForeverLawn products," said Cameron. "They look amazing, perform better than anything I've seen on the market, and they are made to last. My top five ways to reclaim your yard are just the beginning. With ForeverLawn synthetic grass, the sky's the limit. You can put this turf anywhere. They call it Grass Without Limits, and it really does offer endless possibilities."
ForeverLawn, the leader in synthetic turf, offers a variety of premium artificial grass products that are specifically designed for unique purposes. ForeverLawn® Select Synthetic Grass is the most natural-looking synthetic turf available today, and comes with an industry-leading 15-year warranty. K9Grass by ForeverLawn is the ideal surfacing product for pets, and can be found in premiere pet facilities, dog parks, and yards. Playground Grass by ForeverLawn offers a safe, accessible surface that is safety-rated for fall heights up to 15 feet, giving kids a fun, safe place to play. And who wouldn't love a putting green in their own backyard? GolfGreens by ForeverLawn can make that a reality.
For more information about ForeverLawn, visit foreverlawn.com.