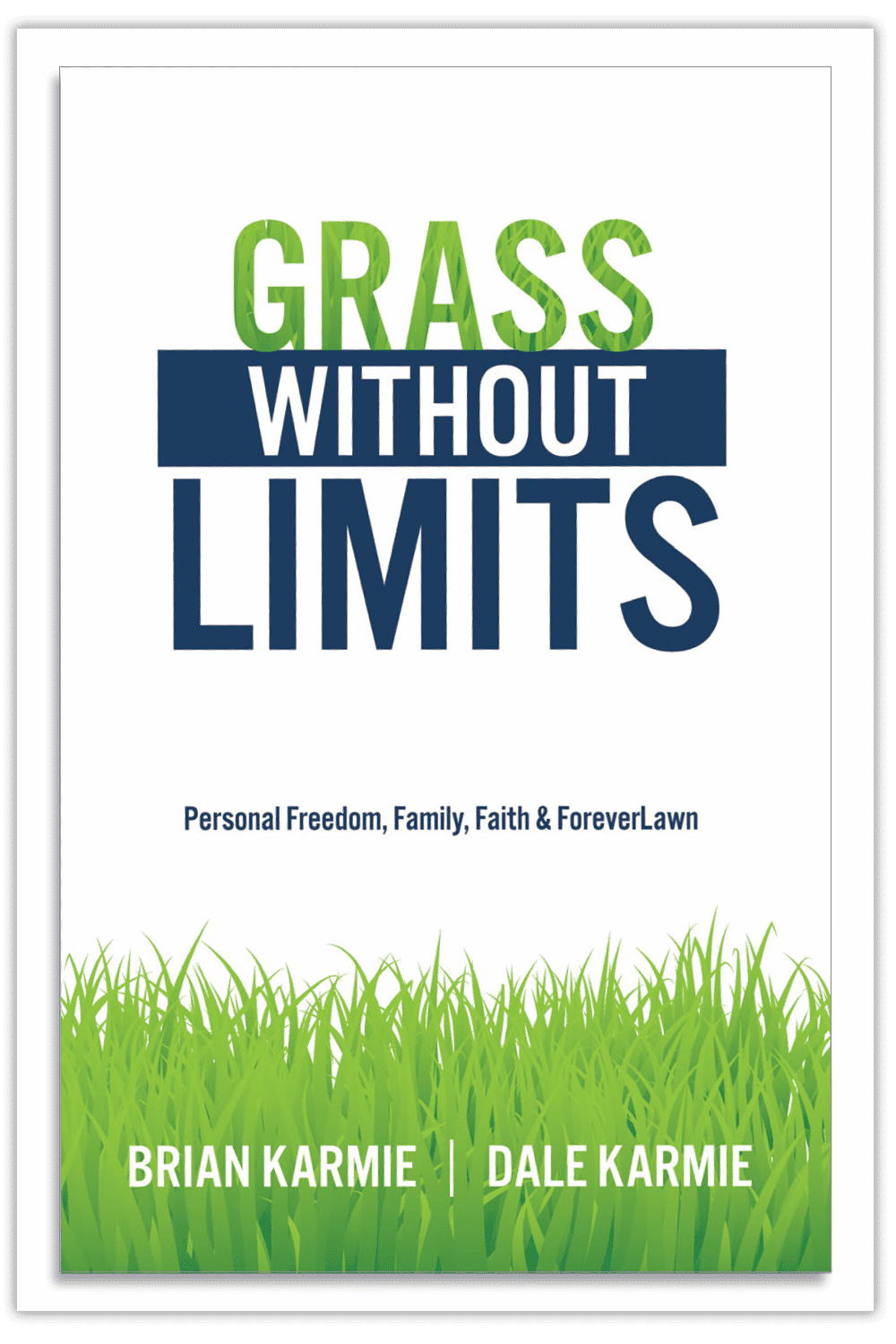 ForeverLawn Owners Share Business Insight and Moving Personal Story in New Book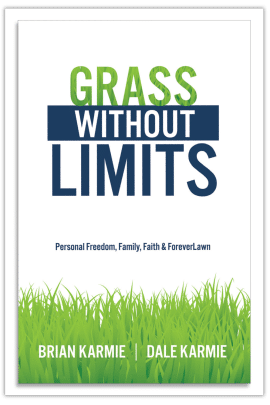 ForeverLawn is a business built on the three core values of quality, integrity, and innovation. In their book, the Karmie brothers Dale and Brian share their personal struggles to provide for their families while building a business that would allow others to share in their success. Their story of persistence, hard work, and faith is one that many can relate to, and provides valuable insight that the brothers gained from their journey.
"Grass Without Limits absolutely reinforced my belief in what it takes to ultimately succeed in business and in life," said Jason Cameron, Licensed Contractor and Host of DIY Network's Sledgehammer, Desperate Landscapes, and Man Caves. "Dale and Brian would call this unwavering conviction to succeed 'the Karmie way,' I call it—two brothers who tag teamed their American Dream to the ground and submitted it!!"
With over 15 million square feet of synthetic turf installed throughout the company's 11-year history, ForeverLawn continues to provide innovative synthetic turf solutions to homeowners, businesses, and municipalities worldwide. The company engineered many new products to address different surfacing issues, most notably their Playground Grass system, a safe, beautiful surface for playgrounds, and their K9Grass product, an antimicrobial, durable surface designed specifically for dogs. This focus on innovation and problem solving is a core component of the company's culture and their success.
ForeverLawn has been featured nationally in the Wall Street Journal, USA Today, and NBC's Today Show, and the company has completed high profile installations ranging from Walt Disney World to the rooftop of the Metropolitan Museum of Art in New York City. Locally, ForeverLawn has been involved in several large-scale projects that have positively impacted schools and the community at large. The company's generosity can be seen through its participation in charity fundraisers for local schools and organizations, including its ongoing support of the Lake Township FISH food pantry, and work with Hattie Larlham Doggie Day Care. ForeverLawn also formed a unique partnership with the Norton Athletic Boosters Club to help them gain funding for the installation of SportsGrass by ForeverLawn at their newly constructed stadium. In 2008, the company built a similar high school football field for Lake High School, and partnered with a group from that school district to raise funds for their field. This field has become an integral part of the community, hosting a variety of local community events.
For more information about ForeverLawn, visit foreverlawn.com.
About ForeverLawn
ForeverLawn provides innovative synthetic grass products to create better landscapes worldwide. In areas where real grass is difficult to grow or maintain—due to high traffic or poor conditions—ForeverLawn offers a realistic alternative that is beautiful, functional, and durable. In addition to its landscape lines, ForeverLawn also offers specialty products including K9Grass, SportsGrass, Playground Grass, GolfGreens, and SplashGrass.
ForeverLawn—Grass without limits. https://www.foreverlawn.com