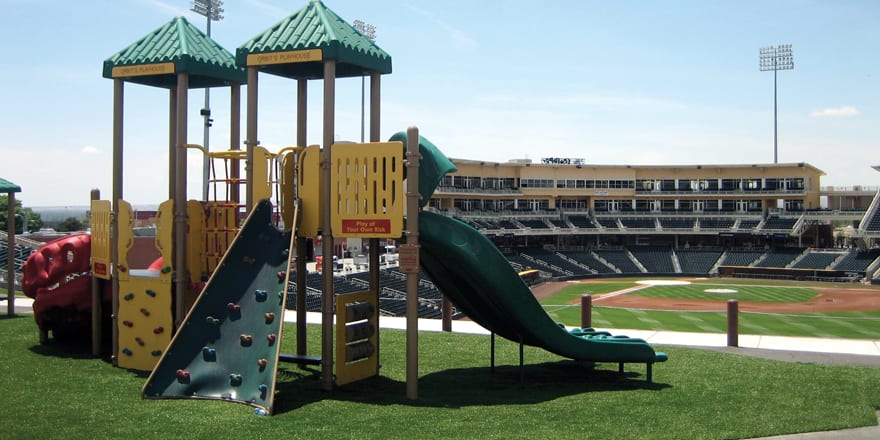 Playground at Isotopes Baseball Park
What do you get when you combine a beautiful minor league baseball park and a great kids playground? Fun for the whole family. Both the state of the art Isotope's Park and Orbit's Playhouse were big hits with the Albuquerque fans; however, the loose rubber mulch was not. The blue rubber scattered everywhere, creating a nightmare for maintenance personnel.  To solve this problem, the Albuquerque Isotopes turned to Playground Grass™ by ForeverLawn®.
This is what kids were meant to play on!
Products Used
Playground Grass™