SYNTHETIC GRASS LANCASTER COUNTY, SOUTH CAROLINA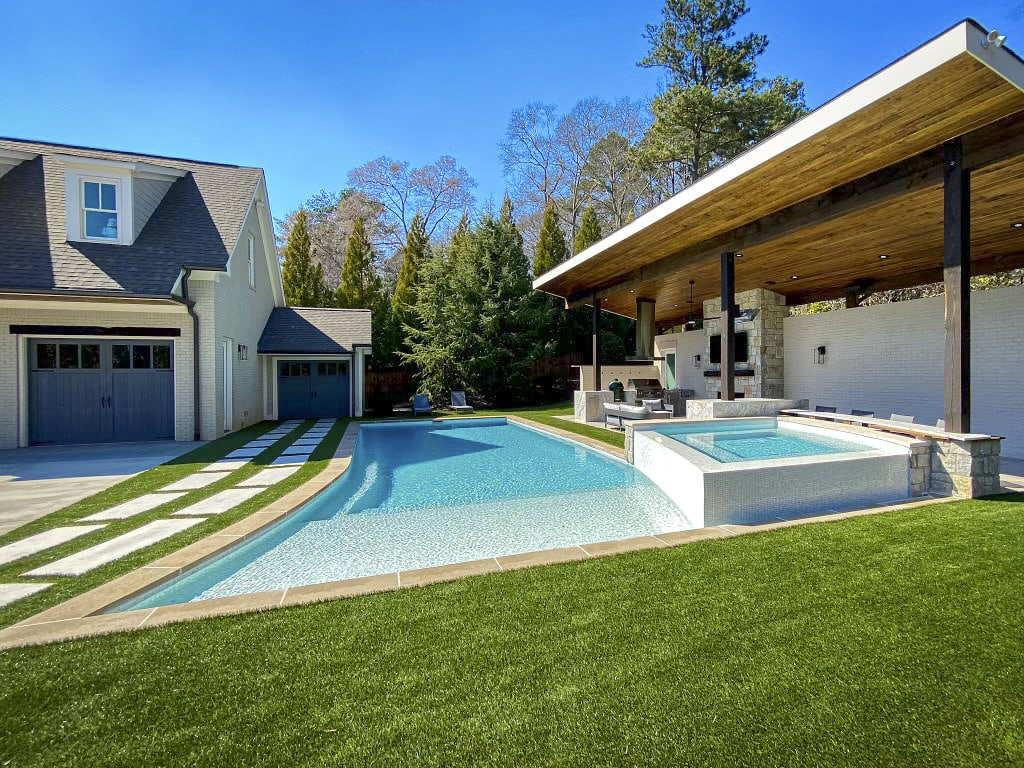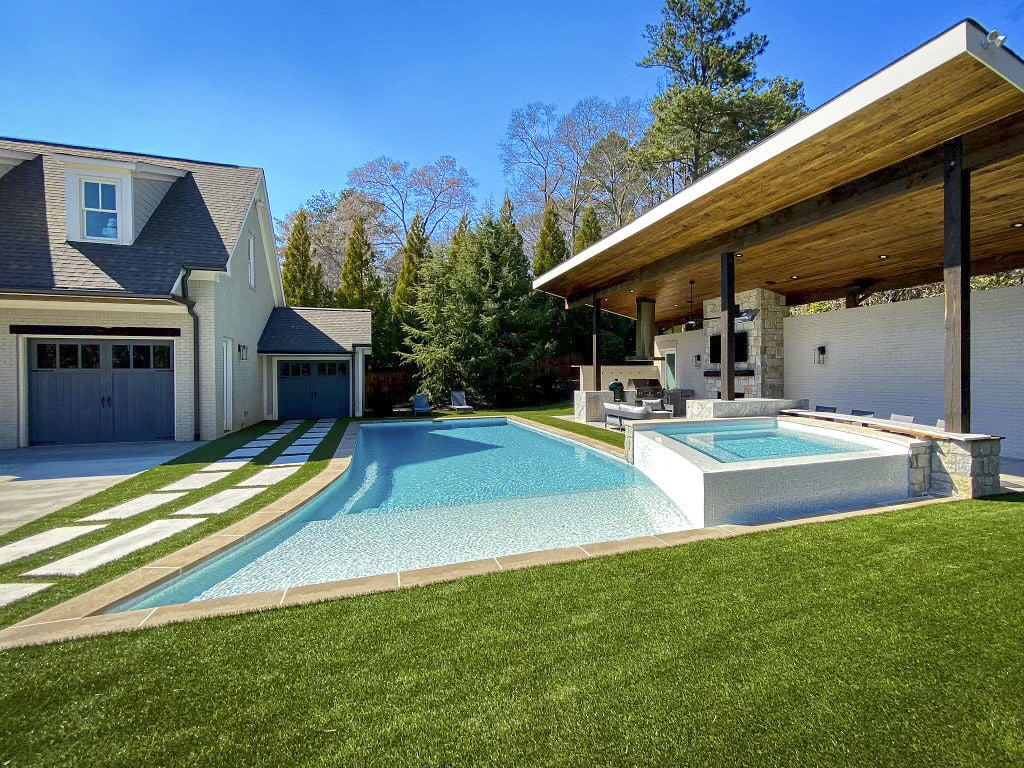 At one time, Lancaster County was home to the largest gold mine east of the Mississippi River. While gold may not be the hot commodity it once was, there's a new local product everyone wants to get their hands on – ForeverLawn® synthetic grass!
Home and business owners in Lancaster County can partner with ForeverLawn Rock Hill to find the perfect synthetic grass solution for an always-ready-to-use outdoor space. Check out our collection below!
ForeverLawn Landscape Synthetic Grass Solutions
ForeverLawn® Landscape™ synthetic grass is crafted with the highest quality materials available and backed by years of research to offer you a solution for impeccable, low-maintenance curb appeal.
ForeverLawn® Select
This innovative line of synthetic grass products is built on the quality of ForeverLawn excellence. It features a tan thatch to enhance appearance and is perfect for replicating a natural grass look and feel in any environment.
ForeverLawn® Fusion™
Years of research and development have resulted in a product that is superior in appearance and durability. With its technologically advanced blades, Fusion is designed for extreme environments and solves the challenge of intense, reflective heat caused by low-E windows that can damage other synthetic grass products.
ForeverLawn® Fresh™
Installed with zero infill, this synthetic grass is ideal for applications where freedom of movement is a priority, such as in retirement homes or other places where wheelchair access is important. It features a clean, fresh-cut appearance.
ForeverLawn® Renew
Renew offers an all-green look to provide your lawn with a fresh, spring aesthetic. The visual depth and realism of Renew improves spaces with light foot traffic and high visibility.
Specialized Synthetic Grass Products
With our specialty product lines, you can choose a synthetic grass solution designed to fit your personal project needs and landscapes. Our products offer something for everyone to enjoy, from pets and kids to golfers and athletes.
K9Grass®
The synthetic grass specifically designed for dogs! The proprietary knitted Flow-Through Backing™, antimicrobial agents in the blades, and no-infill design keep dogs and dog owners happy and clean.
Playground Grass™
Designed with children's safety in mind, this artificial turf is ASTM safety rated up to 13 feet to maximize safety around high equipment.
GolfGreens®
Our custom-designed golf greens for players of all levels provide a beautiful space for entertaining and practice.
SportsGrass®
Created with athletes' needs in mind for ultimate athletic performance, this artificial turf has less infill than its predecessors so particles won't fly into the players' eyes.
About ForeverLawn rock hill
ForeverLawn Rock Hill is proudly owned and operated by Mike and Jana Weaver with the assistance of Mike's parents, Arlon and Ruby Weaver.
Mike and Jana have been married since 2005 and have four children: Taylor, Camden, Samantha, and Madison. Mike is a USMC Veteran with 25 years in finance and sales, with extensive experience in management and strategic relationships. Jana worked in the banking business for 21 years, assisting businesses with day-to-day operations to maximize efficiency. She also enjoys serving in her community and on local boards.
Arlon retired from the City of Akron Water Department. He has substantial experience in supervision, underground pipe systems, and grounds maintenance for private and public properties. Ruby retired from Roadway where she fulfilled various roles including Operations Analyst, HR/Payroll, and Supervisor.
Together, this hardworking, capable family is committed to providing the best synthetic grass products and service to Rock Hill and the surrounding areas.
Schedule a Synthetic Grass Consultation
We look forward to serving the Lancaster County community with high-quality ForeverLawn synthetic grass solutions and excellent service. Contact ForeverLawn Rock Hill to schedule a free consultation and find out how we can transform your landscape!