Are you ready

to capitalize on a leading brand, cutting-edge products, and outstanding support?
Being part of the ForeverLawn® family means having access to skilled guidance and friendly support for your synthetic grass business, including marketing, sales, project design, installation assistance, and more.
The ForeverLawn home office provides comprehensive support for every part of your business.
When you sign on for this exciting business opportunity, your investment includes support and guidance on every aspect of running your business. The ForeverLawn home office partners with each dealer to share the proven systems that work, and to help you maximize your success.
For an investment of $30,000–$50,000,
you can start your own synthetic turf business
Receive Training from Experienced Professionals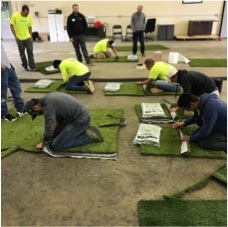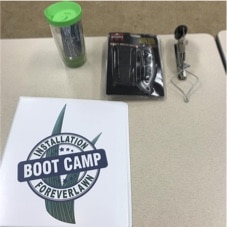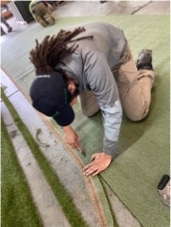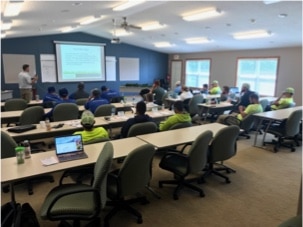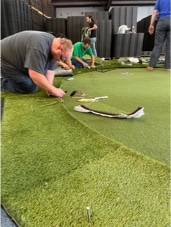 Learn how to run a business, market effectively, sell solutions, and become an effective leader. ForeverLawn provides a level of training and professional development that is unmatched in the industry, and is a key factor in our dealers' success.
Work side-by-side with experienced ForeverLawn certified installers to learn our unique, proven installation methods. You will also receive a variety of tools to use in your business, and ongoing support and training to keep your installation techniques up-to-date.
ForeverLawn Online Access unlimited online training courses for your entire team, on demand.
ForeverLawn University An impressive collection of hands-on seminars, monthly webinars, sales skills calls, company forums, on-site installation training events, intensive bootcamps, and more are available for all members of your team.
Continuing Education for Professional Clients ForeverLawn offers opportunities for architects, interior designers, and other professionals, to earn CEU credits through the AEC Daily website and other educational affiliations.
Leverage an Established, Respected Brand
The ForeverLawn brand is respected as a leader in the marketplace, and stands for integrity, quality, and innovation. The impressive list of ForeverLawn patented solutions and unique product features are only available from ForeverLawn dealers.
New Dealer Package
Our valuable new dealer package includes turf samples, marketing collateral, ForeverLawn apparel, installation tools, and more.
The Matrix by ForeverLawn
New dealers receive an iPad that comes installed with our exclusive estimating app, The Matrix, to simplify the process of quoting your projects. The licensing fee for The Matrix is waived for the first year.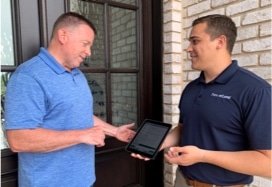 Home Office Support
Project layout and design assistance, installation support.
Access to ForeverLawn Home Office Sales Team experts and brand leaders to assist with sales strategies.
Marketing support from a team of talented graphic designers and marketing experts.
Assistance navigating the company store, placing orders, working with shipping companies, etc.
Dealer Support Team available to provide assistance and reports, maintain required documents, and provide dealer portal support.
Customer support via lead distribution and warranty support.
Sales of artificial turf in North America exceed $2 billion annually**
Artificial turf sales are projected to grow by more than $1 billion over the next 3 years***
Historical ForeverLawn sales of over $300 million*
Overall ForeverLawn annual growth rate of 37% in 2019
Unprecedented Marketing Support
A complete package of literature, tools, and promotional materials will enable you to quickly establish brand dominance in your market. When you become a ForeverLawn dealer, you're supported every step of the way.
Marketing Start-up Package
Marketing consultative support.
Access to marketing tools.

Three-month Google Ads campaign.
Five search-optimized dealer landing pages on ForeverLawn.com.
1,000 personalized business cards.
A professionally-written press release to announce your business.
Custom email accounts and domain names.
Creative Graphic Design Support
Access to creative materials, logos, brand standards, vehicle graphics, and more.
Access to the ForeverLawn Flickr account with thousands of project photos and promotional photos that you can use in your own marketing materials.
When you become a ForeverLawn dealer, you can leverage unlimited materials such as:
Over 3,000 high-resolution photos representing all vertical brands.
More than 180 featured projects across five branded websites.
Hundreds of operations manuals, brochures, marketing sheets, logos, and architectural resources.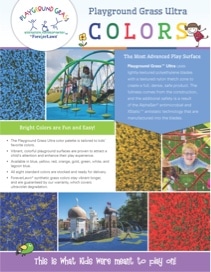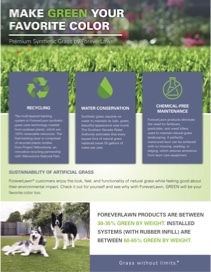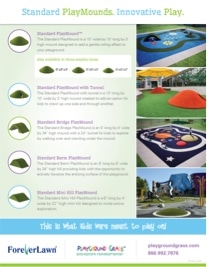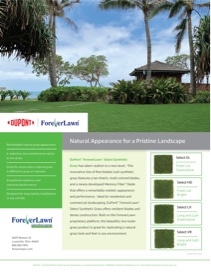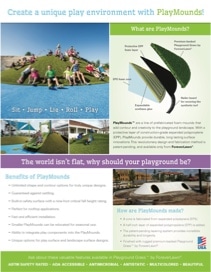 It's your turn to choose career freedom.
Is a ForeverLawn dealership right for you? For an initial investment of $30,000–$50,000, you can start your own business and find success like these dealerships have!