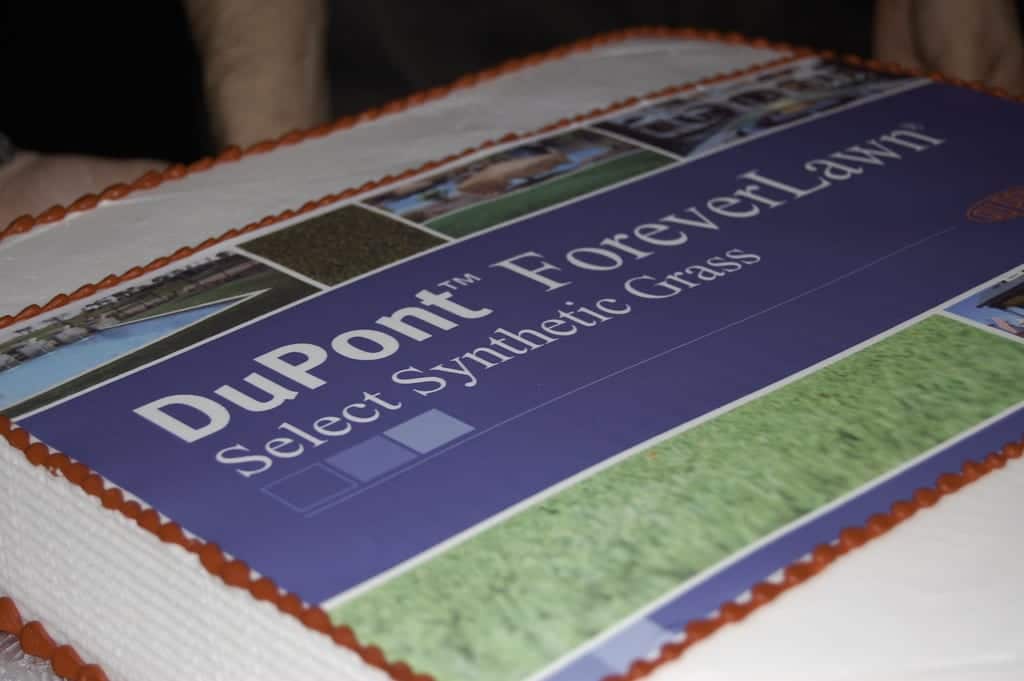 ForeverLawn recognizes top dealers at awards ceremony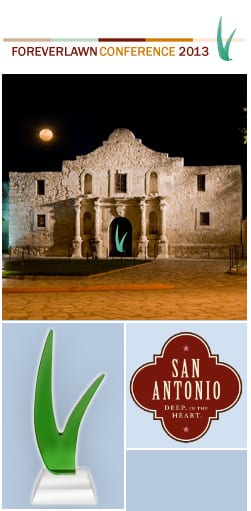 February 8, 2013 (Albuquerque, NM) – ForeverLawn Inc., the leading artificial grass company, recognized its top dealers at their annual awards ceremony held in San Antonio, Texas, in January. The awards acknowledge the top performing dealers throughout North America. Winners received crystal grass blade awards to commemorate their achievements.
The following ForeverLawn dealers were recognized:
ForeverLawn of Tampa Bay
ForeverLawn Puget Sound
ForeverLawn Minnesota
ForeverLawn North Central Georgia
Eight dealers also qualified for the annual ForeverLawn Achievers' Trip based on their total volume for 2012. The Achievers' Trip destination for 2013 was North Shore, Hawaii. The qualifying dealers are: ForeverLawn Minnesota, ForeverLawn of Tampa Bay, ForeverLawn Eastside, ForeverLawn Central Florida, ForeverLawn of Puget Sound, ForeverLawn of South Jersey, and ForeverLawn Northern Ohio.
The ForeverLawn awards ceremony is an annual event held in conjunction with the ForeverLawn Conference. The conference offers ForeverLawn dealers and resellers educational seminars and networking events that focus on maximizing the success of their ForeverLawn business. As the leading innovator in the synthetic turf industry, ForeverLawn also utilizes the annual conference to provide technical information about their latest synthetic turf product advancements, to introduce innovative products available from industry vendors such as infill and base materials, and to present new and improved installation techniques.
"We are extremely proud of our dealers who have continued to succeed even in difficult economic conditions," said Dale Karmie, president of ForeverLawn. "We are fortunate to have such a dedicated group of people working to provide solutions for their clients in residential, commercial, and government settings. I am honored to work with all of these dealers, and look forward to expanding our ForeverLawn family with new additions to our dealer network in 2013."