16. The Package Deal: Get a Priscilla
Sometimes you don't know what you need until you have it.
Maybe it's a relationship that entered your life at just the right time or an integral addition that changed the trajectory of your business. Maybe you have yet to discover this type of realization and find yourself wondering what essential change may be missing from your life.
Today on Impact Without Limits, Dale and Brian talk about the transformation that occurred from finally finding what they didn't know they needed.
As the business continued to grow, so did Dale and Brian's workload. One day as they were diligently working in the office, a man walked in– and before Dale and Brian knew it, he was convincing them to hire him along with his friend Priscilla.
While Dale and Brian were initially caught off guard and resistant to adding to their overhead, they decided to take a leap of faith–even though in their minds, part of this leap seemed rather unnecessary.
But sometimes, you don't know you need something until you have it–and once you do, you find it has the power to revolutionize your future.
Would this be true for Dale and Brian?
Listen this week to find out.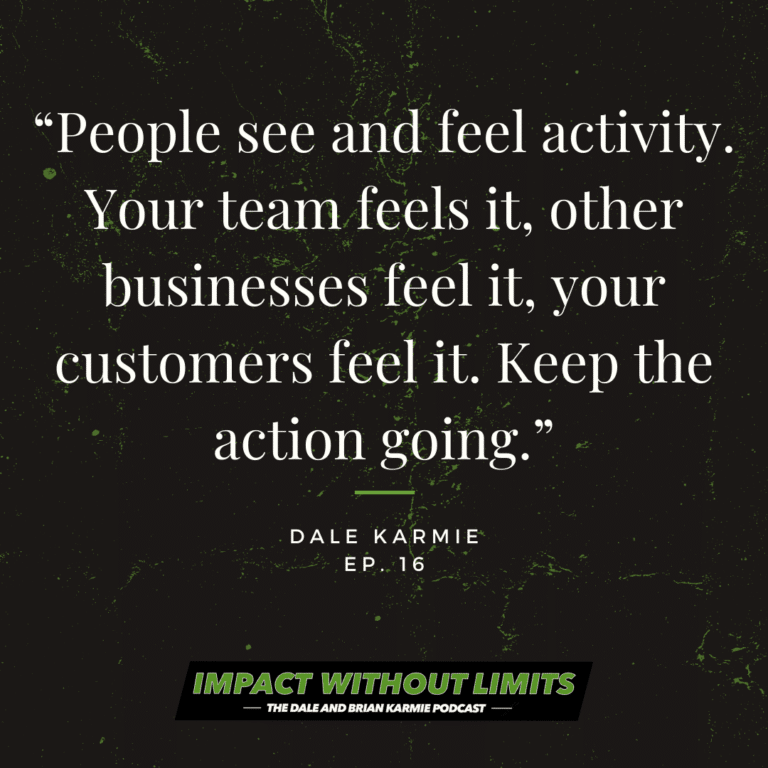 Episode Highlights:
An introduction to Eli.
Eli's unlikely sales pitch on the package deal.
Eli's pitch for Priscilla.
The importance of pressing on in action.
How delegation can be a game changer in your business.
Links Mentioned in Episode/Find More on ForeverLawn: