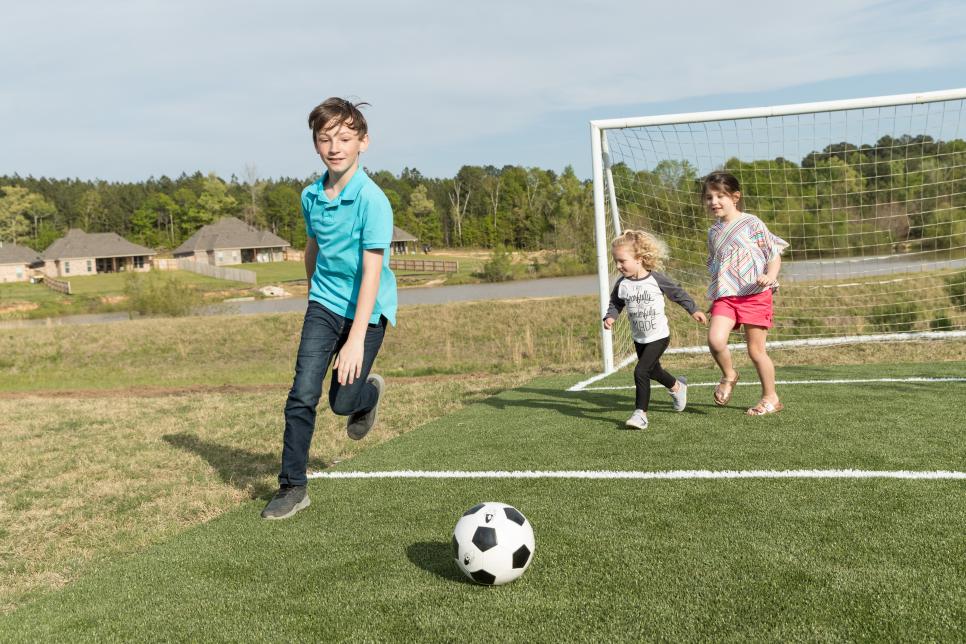 SportsGrass Featured in Mississippi Makeover
SportsGrass by ForeverLawn Featured in "Mississippi Makeover: America's Most Desperate Landscape 2018"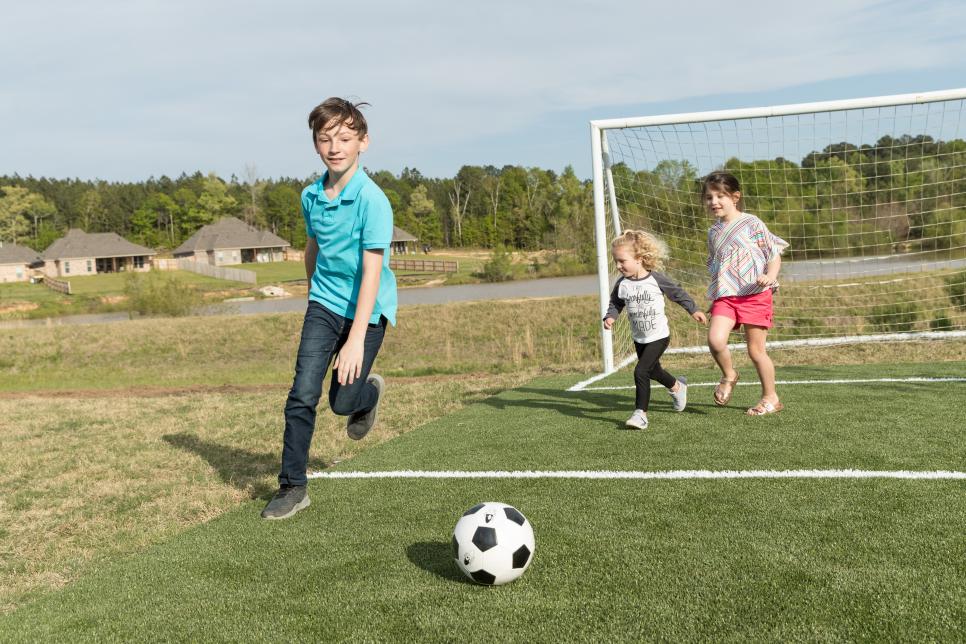 If you're a fan of the DIY Network's America's Most Desperate Landscape, then you've seen the latest episode "Mississippi Makeover" that aired on Monday, June 4. The Watkins family struggled with a truly desperate landscape—a backyard with a gaping sinkhole and a collapsed pool. With the help of host Jason Cameron and crew, the Watkins got an amazing makeover at their Florence, Mississippi, home. They are now able to enjoy their backyard on their beautiful new patio and deck.
But that's not all they got as part of their spectacular makeover! Other features that were added to the backyard include an outdoor kitchen area, a living space with a tv and fireplace, a brand new firepit, a space for a jacuzzi and lounge chairs, and most importantly—a soccer field for their kids to practice and play on!
To create this special soccer field, the Watkins and Jason Cameron called on ForeverLawn® to install SportsGrass®—our premium artificial sports turf—for a clean and safe play surface. The family couldn't be happier with how the field turned out, and even posted about it on Facebook with a picture of their kids and some neighbors enjoying a game of soccer on the turf.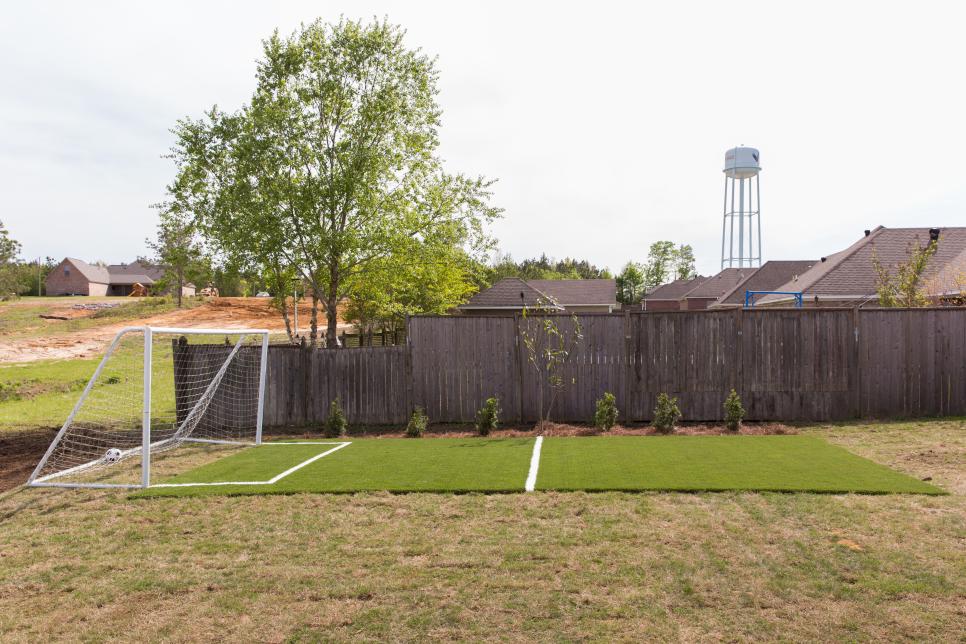 Why SportsGrass?
SportGrass® by ForeverLawn was designed with athletes in mind, meaning the turf isn't hard and compacted nor too soft and squishy like so many other sports turfs can be. SportsGrass® offers players a natural feel under the feet for optimal performance, and with reduced amounts of infill that's locked into the turf, there are no worries about particles flying into players' eyes. Plus, optimal drainage keeps the surface from getting squishy and muddy when it rains. Learn more about SportsGrass®.
About ForeverLawn
ForeverLawn provides innovative synthetic grass solutions to create better landscapes worldwide. In areas where real grass is difficult to grow or maintain—due to high traffic or poor conditions—ForeverLawn offers a realistic alternative that is beautiful, functional, and durable. In addition to its superior landscape line, ForeverLawn® Select Synthetic Grass, ForeverLawn also offers specialty products including K9Grass®, SportsGrass®, Playground Grass™, GolfGreens®, and SplashGrass™.
ForeverLawn—Grass without limits®.