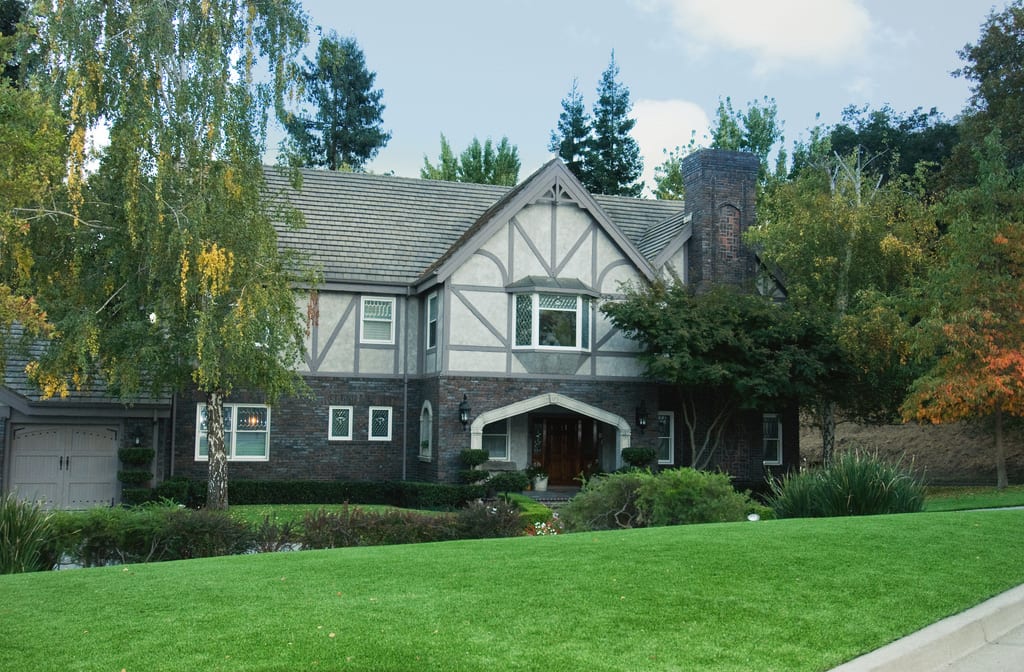 Synthetic turf sprouts on home lawns
By: Ron Hall
Landscape ManagementEach spring the Walt Disney World's EPCOT International Flower & Garden Festival erupts in a spectacle of color, texture and design. Meticulously designed beds of riotously colored flowers, mostly annuals, frame the attractions and cover almost every patch of EPCOT's World Showcase that isn't paved. Themed topiary and, in one landscape, a realistic model railroad chugging through a miniature mountain village add a whimsical air to the floral wonderland.
Synthetic turf is a natural for areas that are costly or difficult to mow and maintain. But this past spring one special festival attraction, a grass-like synthetic turf children's playground, didn't require any particular knowledge of horticulture. This display drew youngsters by the dozens, but it was the grass-like surface, installed by a company called ForeverLawn, that grabbed the attention of adults. Curious, many of them bent over to feel the texture of the surface and others walked on it as they followed children or grandchildren to colorful playground equipment. Most visitors seemed pleased with the appearance the feel of the fake grass.
Move over ornamentals, turfgrass, pavers, patios, outdoor kitchens and everything else landscape contractors install and maintain for customers — make room for synthetic turf.
Business is booming
Synthetic turf for residential and commercial properties is here and it's hot. How hot?
"I've heard numbers of 20 to 30 percent for the industry," says Dale Karmie, who, with his brother Brian, owns Albuquerque-based ForeverLawn Inc., which has been expanding at an 80% clip these past three years, he says. "I think it will continue to grow for the foreseeable future," Karmie adds.
More than a dozen international, national or multi-regional companies sell, and in many cases install, synthetic, and not just for sports fields either, although that's where it receives the most publicity.
Indeed, the rate that synthetic turf is replacing natural grass in big-name stadiums and small-town sports parks worldwide has been astounding, impacting every level of competition from pee-wee to professional. FieldTurf, the industry leader, has installed about 2,000 synthetic athletic turf fields itself. Credit several factors for synthetic's newfound popularity — much improved fibers and backing, the addition of "infill" crumb rubber material for added softness and, of course, aggressive marketing.
At a home near yours?
With the sports field market in hand, synthetic turf suppliers eyes home owners and commercial property owners as its next big market. They say that synthetic is a great alternative to turfgrass on properties where it's difficult to grow natural grass, such as heavy shade or where its difficult or too expensive to maintain grass. Regions with water restrictions are strong synthetic markets, as well.
"We have about 30 dealers across the country," says ForeverLawn's Karmie. "Many of these dealers supply product to landscape contractors, as well as supplying whatever supplies are needed and they provide training and support."
Pros and cons
Artificial turf has its advantages and disadvantages when it comes to turfgrass. On the plus side, it doesn't require fertilizers or water to sustain it, and it doesn't have to be mowed, obvious financial and labor savings. But since it's not living and transpiring it does not provide the cooling effect of a healthy lawn. On a sunny day it's hotter, sometimes much hotter, than real turfgrass. Also, it's far from maintenance free, which to the contractor, could offer another potential service opportunity.
"They should be maintained," says Karmie. "If they're not maintained properly, it will affect their appearance and functionality. Leaves should be blown or raked off, dust or dirt rinsed off with water. If there's heavy traffic, it should be groomed occasionally to keep it standing up and looking nice using a stiff bristled broom, leaf rake or power broom."
How big synthetic turf becomes in the landcare market is hard to predict. But if it approaches the popularity it enjoys in the sports market, the impact will be huge.
Media Contact:
Donna Kent
Marketing Director
505.217.0177 phone
866.212.1925 fax
—–
Click here to see a snapshot of the article. Reprinted with permission.