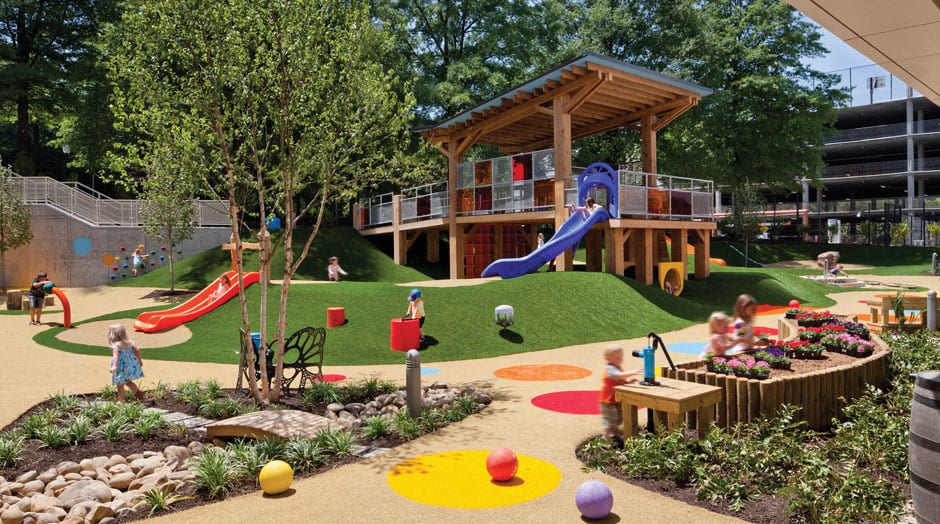 ForeverLawn helps create innovative play space at Home Depot headquarters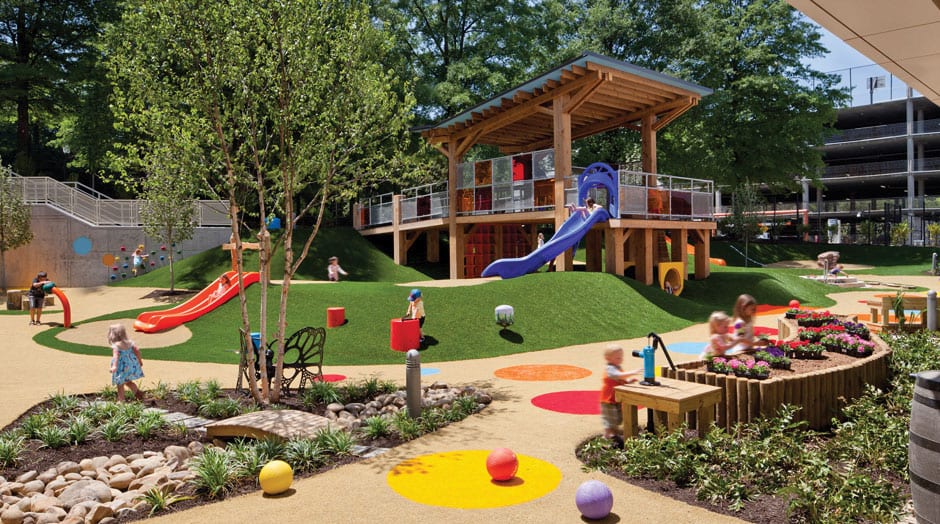 November 19, 2012 (Albuquerque, NM) – The Little Apron Academy is a 37,000 square-foot learning center at The Home Depot's headquarters in Atlanta, Georgia. The facility, which is available to Home Depot employees for child care and preschool, contains 22 cvlassrooms as well as several playgrounds both indoors and out. Playground Grass by ForeverLawn was incorporated to provide a safe, attractive, imaginative play surface that complements the creative design of the academy. The project includes curvy hillsides, multicolored grassy areas, and safety-rated play areas — all ADA accessible.
About ForeverLawn
ForeverLawn provides innovative synthetic grass products to create better landscapes worldwide. In areas where real grass is difficult to grow or maintain—due to high traffic or poor conditions—ForeverLawn offers a natural-looking alternative that is beautiful, functional, and durable. In addition to its landscape lines, which include the premium ForeverLawn® Select Synthetic Grass products, ForeverLawn also offers specialty products including SplashGrass, K9Grass, SportsGrass, Playground Grass, and GolfGreens.
ForeverLawn—Grass without limits.