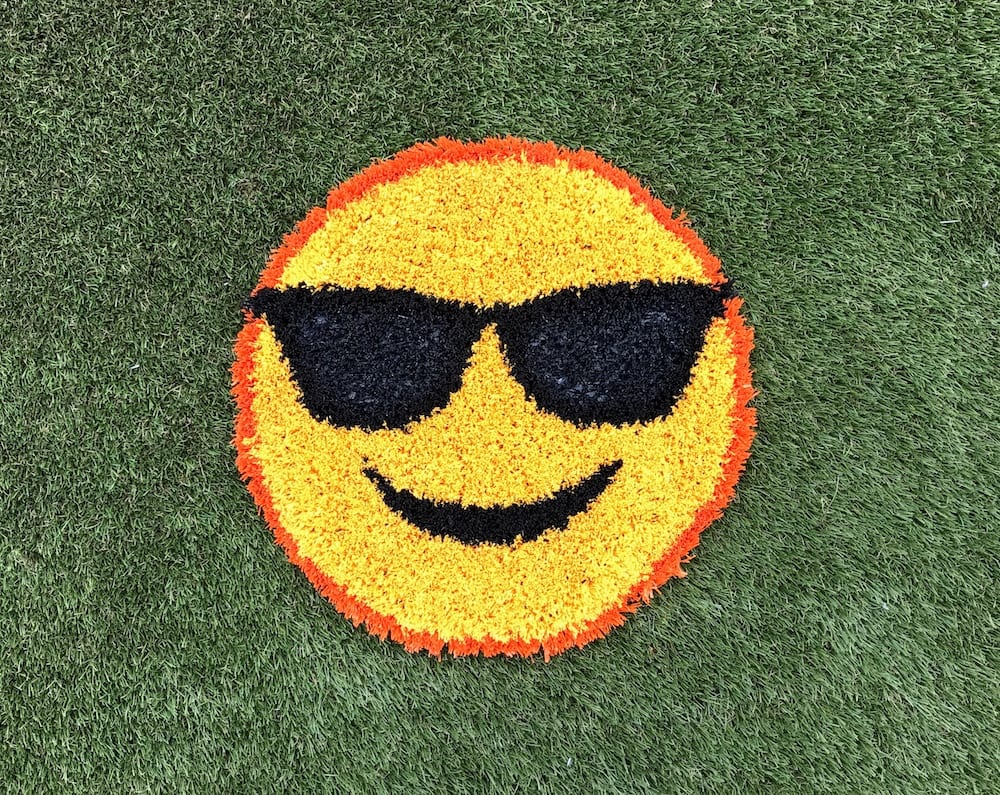 ForeverLawn Announces Emoji Funserts
July 17, 2017 (North Canton, OH) – ForeverLawn, the leading synthetic turf company, announces the release of eight new Funsert designs in conjunction with World Emoji Day, observed today. Funserts™ are creative playground designs made of multicolored synthetic turf that can be incorporated into a playground project. The new emoji Funserts consist of a set of eight designs featuring such favorite emojis as smiling faces and hearts.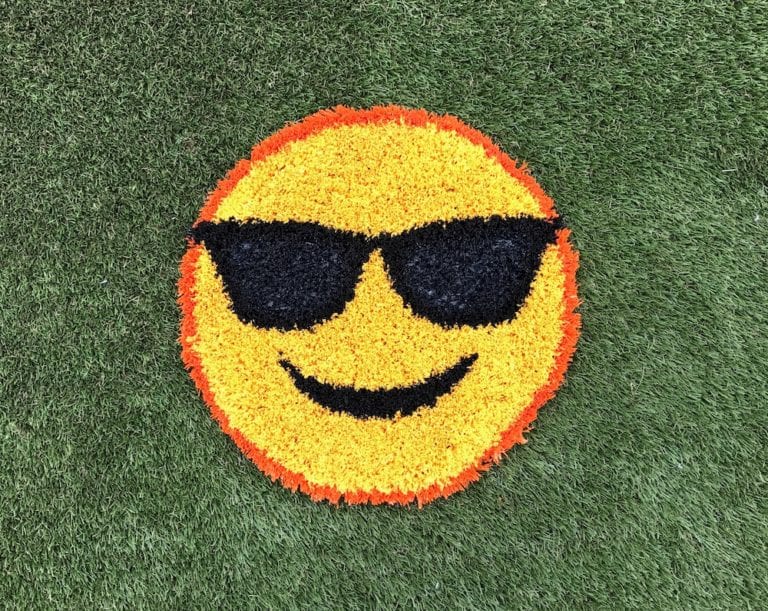 Playground Grass by ForeverLawn is safe, attractive synthetic grass that is ASTM safety rated to fall heights of 13 feet, and ADA accessible. ForeverLawn invented the playground surfacing system in 2004 to address issues that common playground surfaces presented. Loose fill surfaces such as sand, rubber, or mulch resulted in material being tracked off of the playground and ending up on kids and their clothes. These surfaces also presented challenges for playground owners in maintaining a consistent safety rating, as materials became displaced in areas where kids play the most. Playground Grass solved these issues by placing the safety system under the durable synthetic grass where it would stay secure and consistent after years of play.
ForeverLawn introduced multicolored Playground Grass in 2009, and has created hundreds of captivating designs such as sunflowers, a map of the world, musical notes, and many more. To provide an easy way of incorporating multicolored grass into a project, the company developed predesigned Funserts in 2013. Funserts are more cost effective than custom grass runs, and provide a way for playground designers to add creativity and fun to their playground projects.
"We are always working on new, inventive products for the playground market, as well as improvements in safety," said Ty Allen, Playground Grass brand manager. "The emoji Funserts are a playful and affordable way to add a splash of color to a playground project, and add a little more imagination for the kids."
About ForeverLawn
ForeverLawn provides innovative synthetic grass products to create better landscapes worldwide. In areas where real grass is difficult to grow or maintain—due to high traffic or poor conditions—ForeverLawn offers a realistic alternative that is beautiful, functional, and durable. In addition to its superior landscape line, ForeverLawn® Select Synthetic Grass, ForeverLawn also offers specialty products including K9Grass®, SportsGrass®, Playground Grass™, GolfGreens®, and SplashGrass™.
ForeverLawn—Grass without limits®.