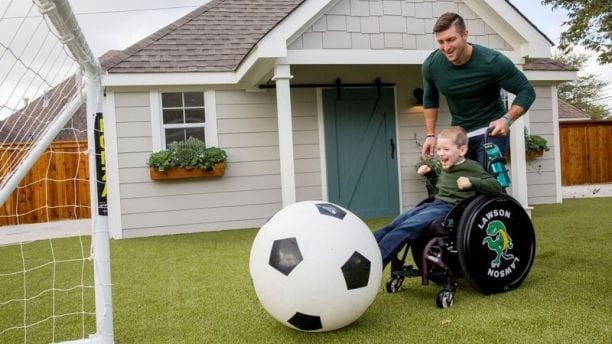 ForeverLawn Dealer on Chip and Joanna's 'Fixer Upper'
Everybody knows and loves Chip and Joanna Gaines on Fixer Upper, but how many can say they've actually gotten to work with them? Our own George Berre, a ForeverLawn dealer, will be appearing on the January 30, 2018 episode of Fixer Upper, also featuring football star Tim Tebow.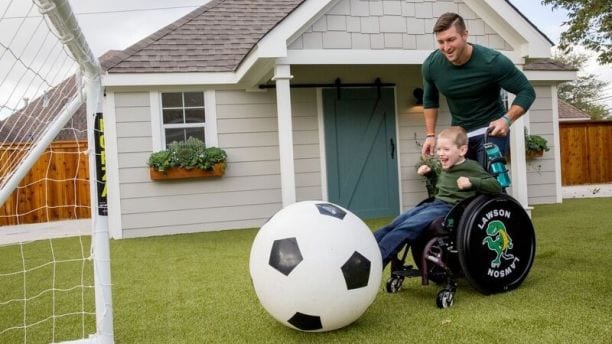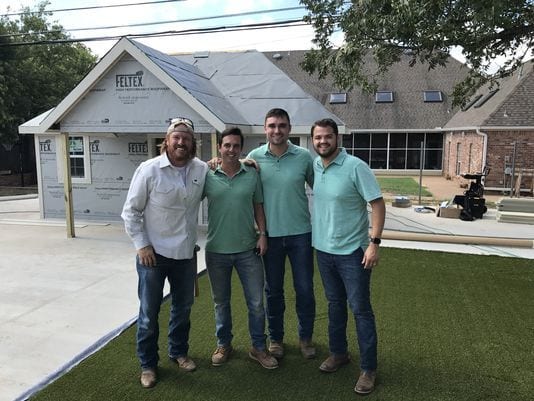 In this special episode, the Gaines partner with Make A Wish Foundation and Tim Tebow Foundation to help out the Copp family of Waco, Texas. Together they create a house that is accessible and meets the needs of their two sons in wheelchairs. See HGTV Photos.
ForeverLawn donated and installed Playground Grass by ForeverLawn to create a wheelchair accessible backyard for the two Copp boys where they can play care-free. 
"They can get out there and just go crazy on that turf," Berre said. "The kids deserve it. They were awesome kids, awesome family."
Berre has also been involved in other projects with Chip and Joanna Gaines, particularly at Magnolia Market and their new venture, Magnolia Table. Berre can't say enough how kind and down-to-earth the Gaines couple really is!
Click here to read the full article from Times Record News.