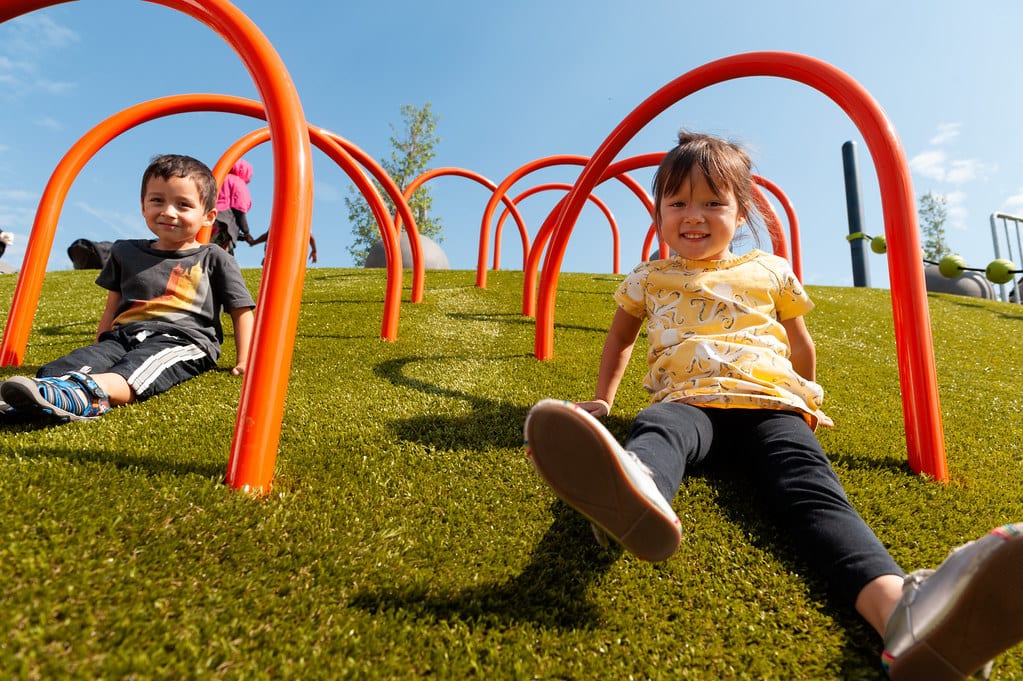 ForeverLawn Awarded Industry-First Patent for Antistatic Turf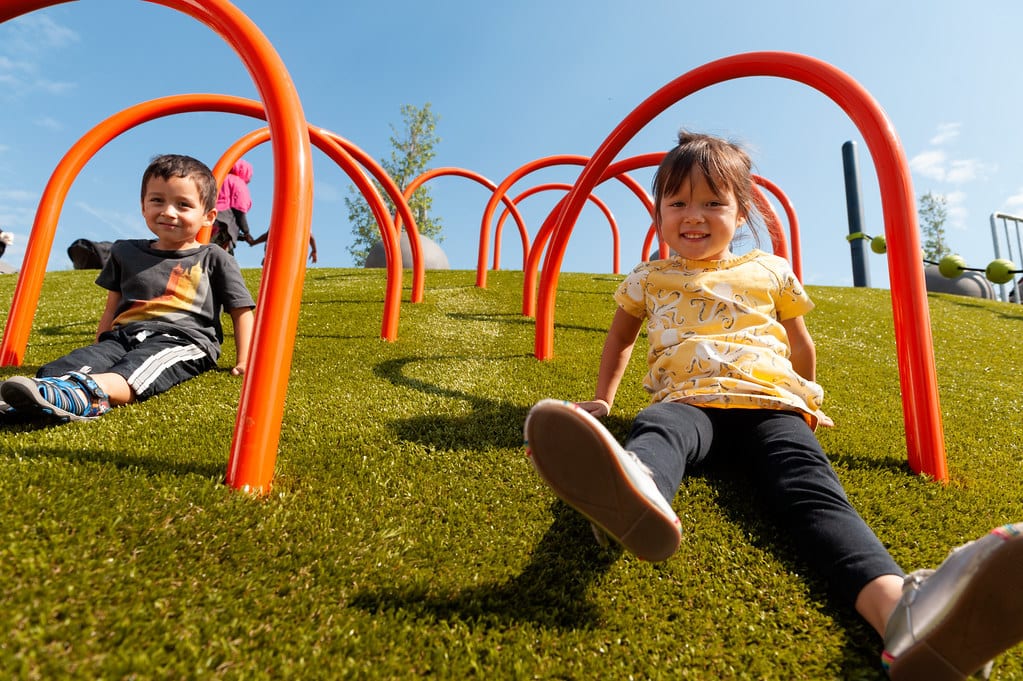 Think back to your days on the playground. Remember the dreaded static shock that would follow a trip down the slide? Usually those shocks aren't painful, but they're certainly not fun for kids. In fact, static shock can actually be detrimental to some children's safety. For kids with cochlear implants or other electronic medical devices, static electricity is a threat to them as it has the potential to damage their much-needed devices.
During the initial planning and design phases of Playground Grass™, we were keeping children's safety in mind every step of the way. Our turf was soft, it met (and exceeded) safety regulations and requirements, and it looked great. But there was still the issue of static electricity on playgrounds. That's how Playground Grass Ultra came to be. We knew that static electricity was a longstanding issue with playgrounds that needed to be addressed, and we decided we were going to make a synthetic grass product that did just that.
Fast forward seven years and here we are celebrating the synthetic turf industry's first patent for antistatic artificial grass!
We have officially been awarded a new patent from the US Patent and Trademark Office (USPTO). Patent US10323361, entitled "Synthetic Turf System Made with Antistatic Yarns and Method of Making," was awarded in June of this year. Playground Grass brand manager Kevin Kinsley says, "As the only company with this patented technology built into their synthetic grass offerings, ForeverLawn® continues to lead the way in developing innovative high-performance synthetic turf products." We couldn't be more proud or excited for what this new patent means for our business.
Read more from the original press release here.
About Playground Grass Ultra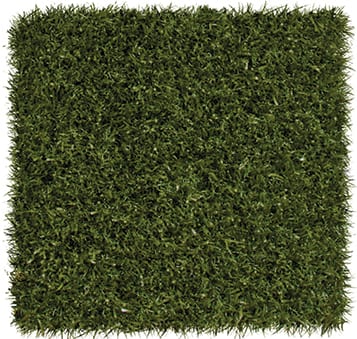 Playground Grass Ultra uses lightly-textured polyethylene blades with a textured nylon thatch zone to create a full, dense, and safe product. The fullness comes from the construction, and the additional safety is a result of the AlphaSan® antimicrobial and XStatic™ antistatic technology that is manufactured into the blades.
At ForeverLawn, we take safety very seriously and inclusive play is so important to us. All of our Playground Grass products meet the ASTM 1292 fall specifications as well as the ASTM 1951 ADA accessibility specifications. We also monitor and meet all the CPSC (consumer product safety commission) standards and recommendations for playground surfaces.
Learn more about Playground Grass.
Download Our Latest White Paper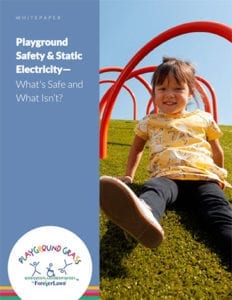 Our latest Playground Grass white paper entitled "Playground Safety & Static Electricity­—What's Safe and What Isn't?" is now available for download! Learn more about the safety issues that static electricity presents for children on playgrounds and how to combat those issues with innovative technology.
About ForeverLawn
ForeverLawn provides innovative synthetic grass solutions to create better landscapes worldwide. In areas where real grass is difficult to grow or maintain—due to high traffic or poor conditions—ForeverLawn offers a realistic alternative that is beautiful, functional, and durable. In addition to its superior landscape line, ForeverLawn® Select Synthetic Grass and ForeverLawn Fusion, ForeverLawn also offers specialty products including K9Grass®, SportsGrass®, Playground Grass™, GolfGreens®, and SplashGrass™.
ForeverLawn—Grass without limits®.