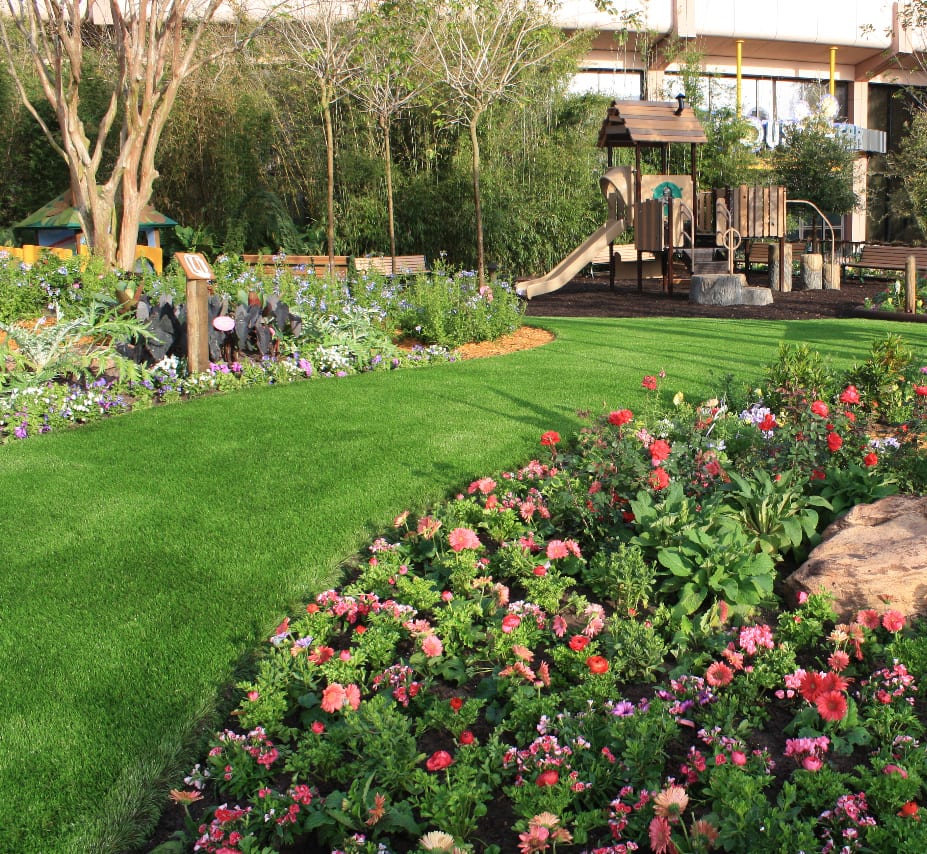 Pixie Hollow Fairy Garden comes alive with synthetic Turf Epcot International Flower & Garden Festival showcases ForeverLawn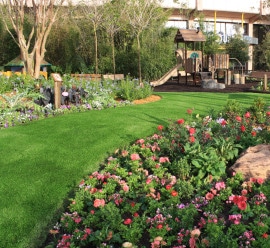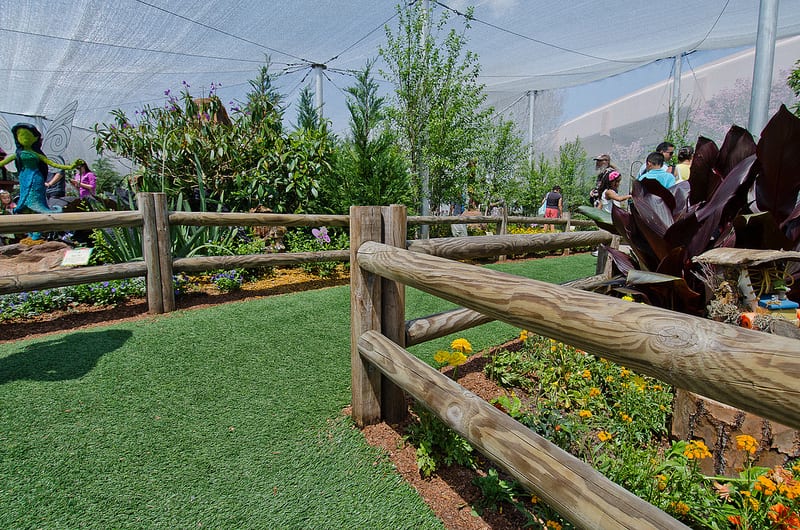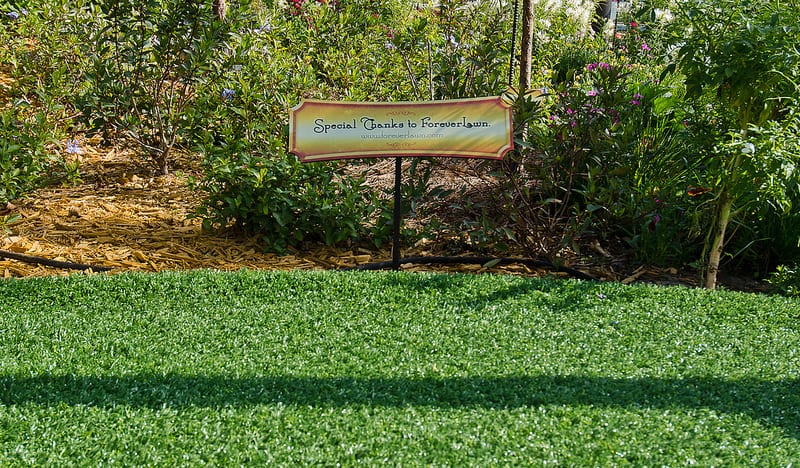 March 2, 2011 (Albuquerque, NM) — The Epcot International Flower & Garden Festival opens today at Walt Disney World in Orlando, Fla. The spring special event offers many surprises for visitors such as Disney character topiaries, a colorful array of flowers, and live music events, but guests may be most surprised to learn that the lush, green grass beneath their feet may be fake.
The Pixie Hollow Fairy Garden features a gorgeous green lawn, but like most attractions at the theme park, this grass is not what it seems. The playground's artificial turf is an incredibly realistic synthetic grass offering from ForeverLawn that is not only accessible to wheelchairs and braces, but is also a beautiful, durable landscaping solution that can withstand the festival's heavy foot traffic.
If walking on this playground artificial turf isn't enough, the park also offers a playground where guests can roll, tumble, and play on it. Part of an overall safety system called Playground Grass, the playground artificial turf is safe for children to play on and safety rated to fall heights of 12 feet, so children lucky enough to visit the park can play safely.

ForeverLawn calls their Playground Grass product "the new generation of playground safety surfacing." A soft, accessible surface, Playground Grass provides children of all abilities the opportunity to play. Even children with allergies can romp on the playground's artificial grass, since the non-organic surface does not harbor allergens or insects.
This marks the fifth year that ForeverLawn's playground artificial grass has been part of the festival. The turf originally appeared in a display in 2007, and continues to draw amazement and attention from guests. "People ask us all the time if the grass is real," said Jim Davis, product portfolio manager, Landscape Systems. According to Davis, visitors at the display would bend down to touch the grass to make sure it is, in fact, artificial. "They don't believe us when we tell them it's artificial," he said.
More information about Playground Grass can be found at playgroundgrass.com. Visitors to the Epcot International Flower & Garden Festival can experience the unique playground artificial turf for themselves from March 2 through May 15, 2011.
About ForeverLawn
ForeverLawn provides innovative synthetic grass products to create better landscapes worldwide. In areas where real grass is difficult to grow or maintain—due to high traffic or poor conditions—ForeverLawn offers a realistic alternative that is beautiful, functional, and durable. In addition to its landscape lines, ForeverLawn also offers specialty products including K9Grass, SportsGrass, Playground Grass, GolfGreens, and SplashGrass.
ForeverLawn—Grass without limits.