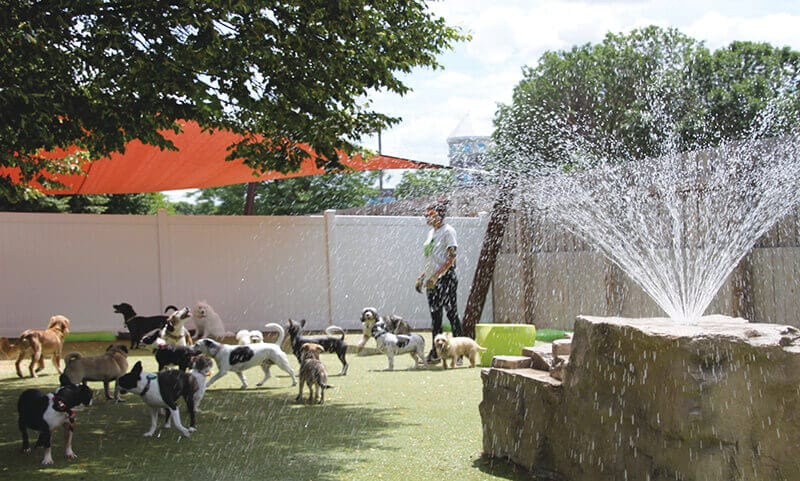 ADOGO Pet Hotels Featured In Pet Boarding and Daycare Magazine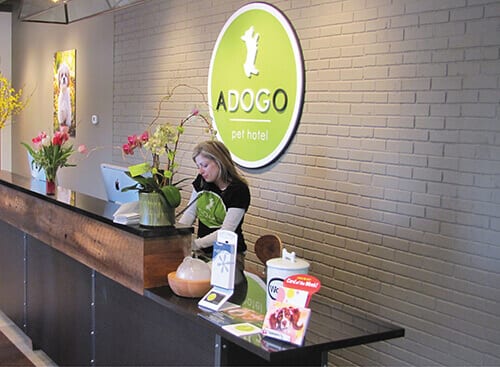 ADOGO Pet Hotels are modeled after four and five star hotels for humans, and there are four different locations throughout Minnesota. In an article in Pet Boarding and Daycare Magazine, the Founder and CEO of ADOGO, John Sturgess, opens up about his inspiration for the hotels, his keys to success, and the vital role that K9Grass® plays in his facilities.
Before delving into the world of pet hotels, John Sturgess worked in Operations and Development for some of the world's top hotels, including Carlson Hotels worldwide, Hyatt Place, and Doubletree. His job took him everywhere, which meant he and his wife had to put their two golden retrievers in a kennel—this is ultimately where the idea for pet hotels started.
ADOGO offers overnight boarding, daycare, and spa services for the dogs. Overnight guests stay in custom-designed hotel suites that feature a feeding and water system, pet locker, and room for their favorite pillow and toys. Dogs are truly treated like guests at a 5-star hotel and their comfort is of the utmost importance.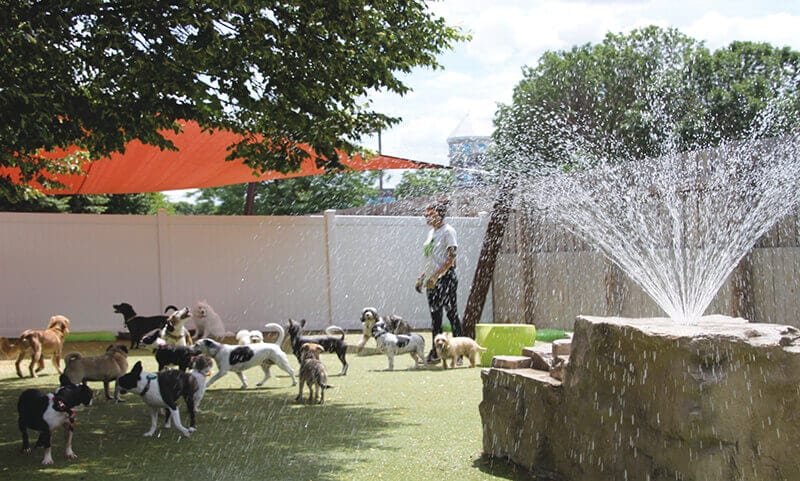 Why K9Grass by ForeverLawn?
In the article John states, "You can't be an expert in every area. Take your strengths and capitalize on them. Then, seek help from other professionals who have expertise in the areas that you need." This is solid advice from one business owner to the next, and that's exactly what John did when he chose K9Grass by ForeverLawn for his facilities.
John combined his expertise in the hotel and hospitality industry with the expertise of other companies like ForeverLawn to create top-of-the-line pet hotels. K9Grass is integrated into the outdoor daycare play areas for the dogs which include water fountains for them to splash and play in. K9Grass offers 100% edge-to-edge drainability, which is perfect for keeping the extra water from the fountains out of the turf—and keeping the dogs' paws dry and mud-free!
To learn more about ADOGO Pet Hotels, read the full article from Pet Boarding and Daycare Magazine.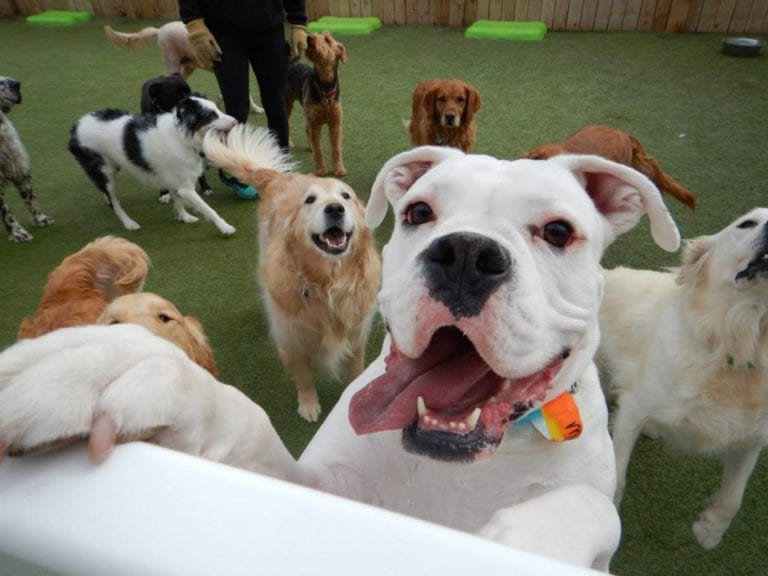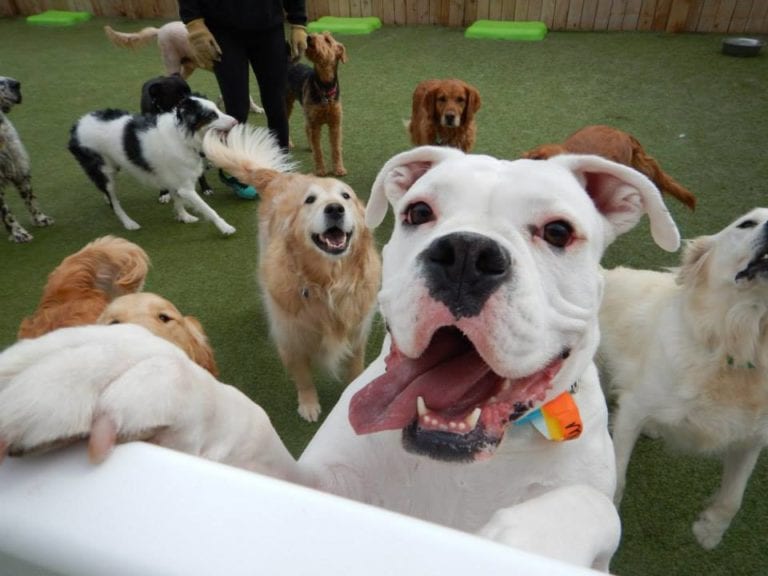 About ForeverLawn
ForeverLawn provides innovative synthetic grass solutions to create better landscapes worldwide. In areas where real grass is difficult to grow or maintain—due to high traffic or poor conditions—ForeverLawn offers a realistic alternative that is beautiful, functional, and durable. In addition to its superior landscape line, DuPont™ ForeverLawn® Select Synthetic Grass, ForeverLawn also offers specialty products including K9Grass®, SportsGrass®, Playground Grass™, GolfGreens®, and SplashGrass™.
ForeverLawn—Grass without limits®.