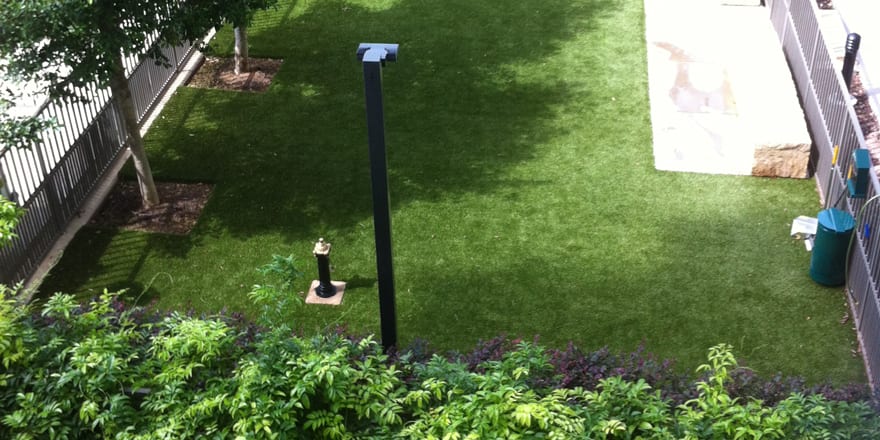 Stayton Condo Dog Park
Year after year, the grass in this upscale retirement condo development was being destroyed by heavy dog use. Residents were unhappy with the unpleasant, muddy appearance of the grass, and the fact that they did not have a functional outdoor area to use. In spite of multiple sod replacements, the grass always returned to its unattractive, unusable state.
With help from K9Grass® by ForeverLawn, the complex created an inviting synthetic grass area where dogs could play that would stay beautiful for years to come. Dogs now enjoy playing outside on the grass, complete with a fire hydrant, and residents no longer complain of unsightly landscaping. Happy residents. Happy dogs.