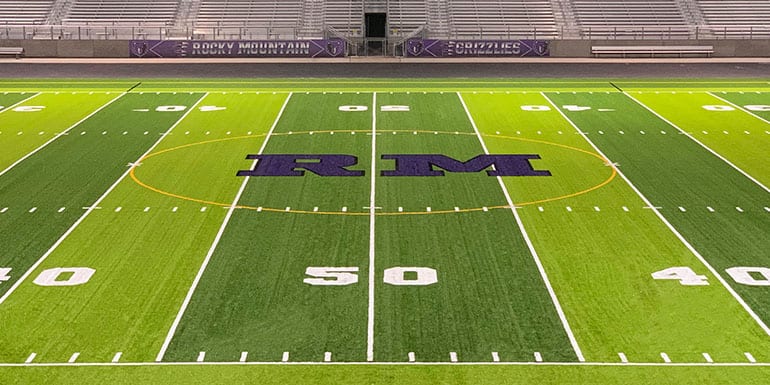 Rocky Mountain High School Athletic Field
Rocky Mountain High School in Meridian, Idaho, was due to replace their existing turf field. The school wanted a local company to work with and lean on for support, but being a public bid, they had to use a bid process based on specs already established for the district. SportsGrass® Rush Pro ended up providing the right combination of value and performance for this project.
The playing field features alternating color panels, a midfield logo, and end zone letters. It's lined for football, soccer, and women's lacrosse. The reduced infill system in the SportsGrass products provides a more consistent, better performing playing surface for the athletes, which they have already noticed. Following the completion of this 77,000 square foot project in July of 2019, several people commented that this was the best field not only in Meridian, but in the entire state of Idaho.
Products Used
SportsGrass® Rush Pro
Project Type
Outdoor Athletic Field