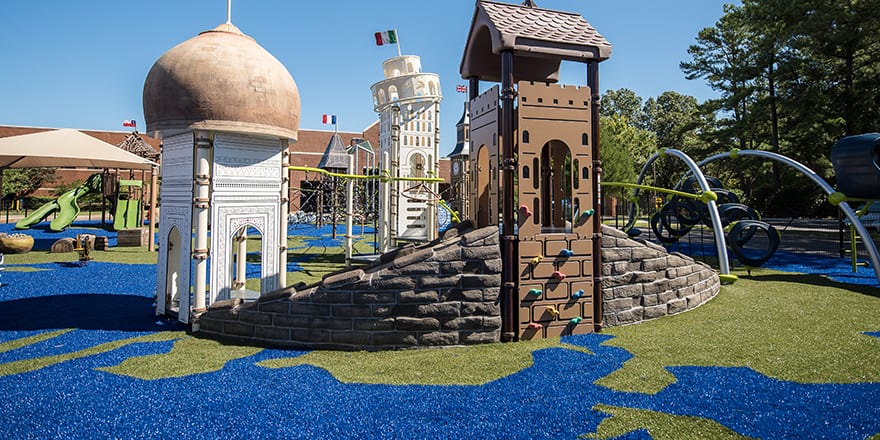 Lausanne Outdoor Discovery Center
This new playground created at Lausanne Collegiate School in Memphis, Tennessee, is not just fun and safe, but also educational. The play area, called the International Outdoor Discovery Center, features multicolored Playground Grass™ to create a map of the world. This unique playground lets kids have fun while exploring their own replica of a world map.
Photos courtesy of Landscape Structures Inc.
Products Used
Playground Grass™