Synthetic Grass Linn County, Iowa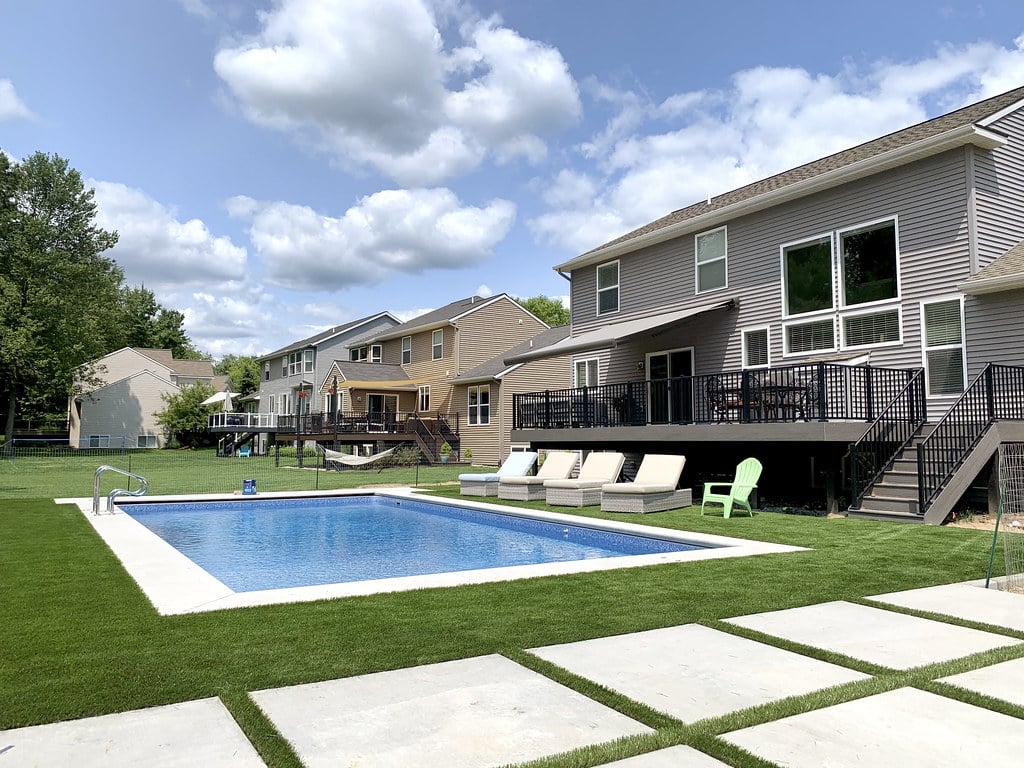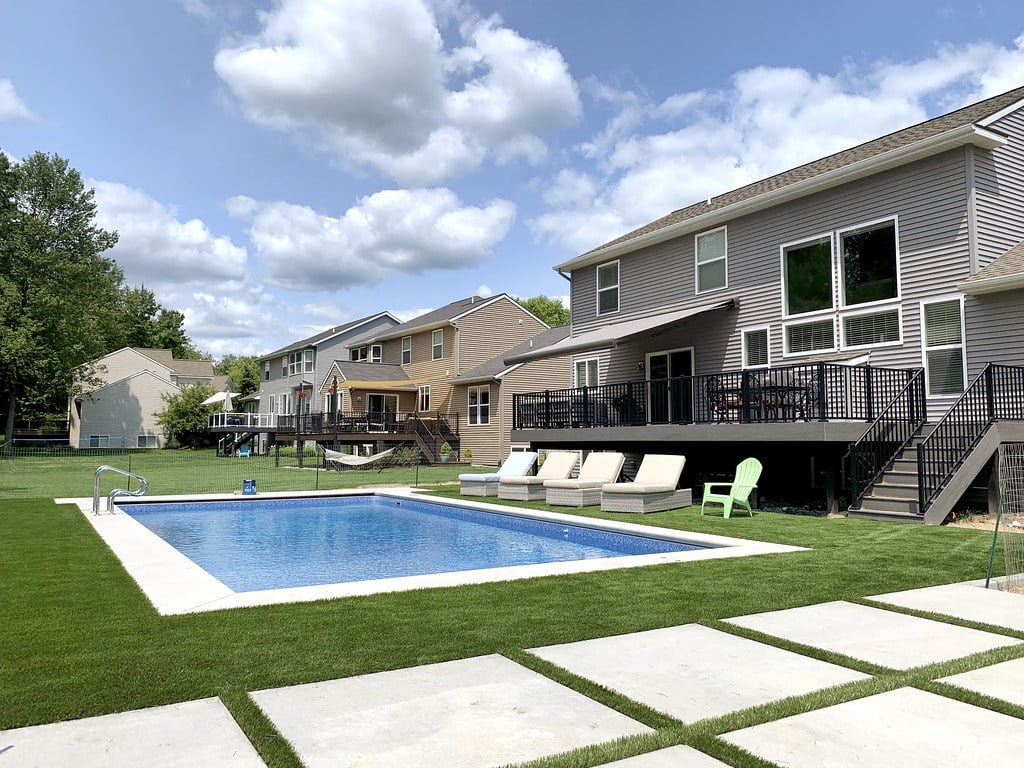 Linn County residents deserve lawns that look and function well in whatever weather they may face. Lawns in this climate suffer from weeds, insects, diseases, waterlogging, and drought, making them less durable and aesthetically appealing than they should be. That's why synthetic grass by ForeverLawn® is the smart choice for Linn County home and business owners.
Whether you live in Cedar Rapids, Marion, Hiawatha, or any other local city, we have the perfect product for you. Partner with ForeverLawn Cedar Valley today to find your ideal synthetic grass solution. Explore our collection below.
ForeverLawn Landscape Synthetic Grass Solutions
ForeverLawn® Landscape™ synthetic grass is crafted with the highest quality materials available and backed by years of research to offer you a solution for impeccable, low-maintenance curb appeal.
ForeverLawn® Select
This innovative line of synthetic grass products is built on the quality of ForeverLawn excellence. It features a tan thatch to enhance appearance and is perfect for replicating a natural grass look and feel in any environment.
ForeverLawn® Fusion™
Years of research and development have resulted in a product that is superior in appearance and durability. With its technologically advanced blades, Fusion is designed for extreme environments and solves the challenge of intense, reflective heat caused by low-E windows that can damage other synthetic grass products.
ForeverLawn® Fresh™
Installed with zero infill, this synthetic grass is ideal for applications where freedom of movement is a priority, such as in retirement homes or other places where wheelchair access is important. It features a clean, fresh-cut appearance.
ForeverLawn® Renew
Renew offers an all-green look to provide your lawn with a fresh, spring aesthetic. The visual depth and realism of Renew improves spaces with light foot traffic and high visibility.
Specialized Synthetic Grass Products
With our specialty product lines, you can choose a synthetic grass solution designed to fit your personal project needs and landscapes. Our products offer something for everyone to enjoy, from pets and kids to golfers and athletes.
K9Grass®
The synthetic grass specifically designed for dogs! The proprietary knitted Flow-Through Backing™, antimicrobial agents in the blades, and no-infill design keep dogs and dog owners happy and clean.
Playground Grass™
Designed with children's safety in mind, this artificial turf is ASTM safety rated up to 13 feet to maximize safety around high equipment.
GolfGreens®
Our custom-designed golf greens for players of all levels provide a beautiful space for entertaining and practice.
SportsGrass®
Created with athletes' needs in mind for ultimate athletic performance, this artificial turf has less infill than its predecessors so particles won't fly into the players' eyes.
About ForeverLawn Cedar Valley
ForeverLawn Cedar Valley is proudly owned by Mitch and Jade Kirby. This hardworking husband and wife team operates with honesty and integrity while providing the best possible customer experience through their Midwestern hospitality. Born and raised in Eastern Iowa, both Mitch and Jade have a strong understanding of the landscaping needs in the area. Mitch has eight years of experience in construction, home building, and landscaping, while Jade works for the Iowa Department of Public Safety — two backgrounds that translate well to the synthetic grass industry. Mitch and Jade are excited to offer ForeverLawn's high-performance synthetic grass solutions to the businesses and residences of Eastern Iowa.
Schedule a Synthetic Grass Consultation
We look forward to serving the Linn County community with high-quality ForeverLawn synthetic grass solutions and excellent service. Contact ForeverLawn Cedar Valley to schedule a free consultation and find out how we can transform your landscape!