SYNTHETIC GRASS MCDONOUGH, GA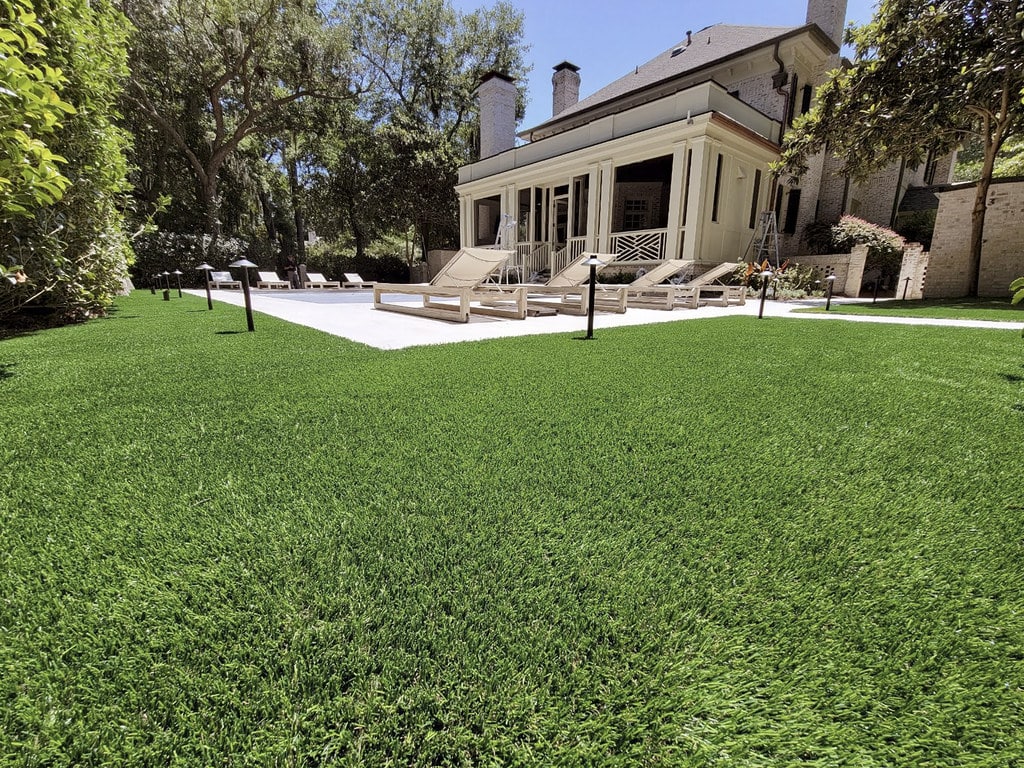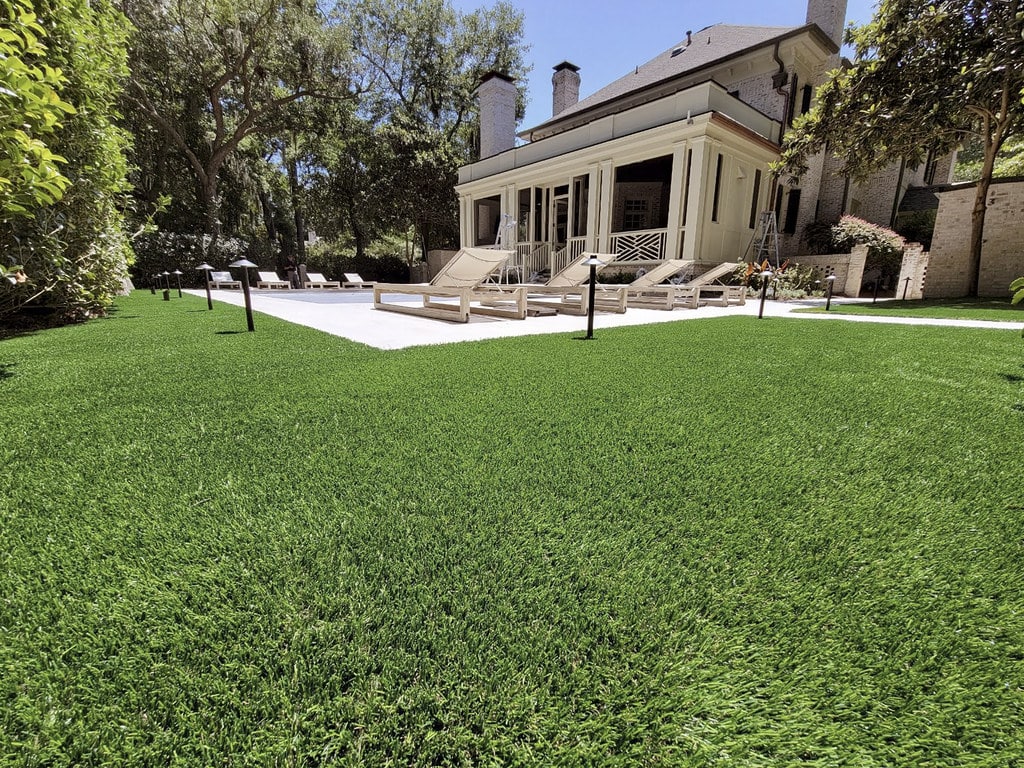 McDonough, Georgia residents know that southern charm is about welcoming attitudes, well-kept spaces, and respect for history and community. If you're trying to bring out the southern charm in your yard, ForeverLawn® synthetic grass is the perfect addition to your property.
You can get the stunning curb appeal of a high-end Low Country estate without all the extensive lawn maintenance. ForeverLawn Pine Grove owners Michael and Brandon are excited to introduce you to the highest quality synthetic grass on the market.
ForeverLawn Pine Grove is the exclusive dealer of ForeverLawn synthetic grass in McDonough, Hampton, Griffin, and Locust Grove, Georgia. Explore our solutions below!
ForeverLawn Landscape Synthetic Grass Solutions
ForeverLawn® Landscape™ synthetic grass is crafted with the highest quality materials available and backed by years of research to offer you a solution for impeccable, low-maintenance curb appeal.
ForeverLawn® Select
This innovative line of synthetic grass products is built on the quality of ForeverLawn excellence. It features a tan thatch to enhance appearance and is perfect for replicating a natural grass look and feel in any environment.
ForeverLawn® Fusion™
Years of research and development have resulted in a product that is superior in appearance and durability. With its technologically advanced blades, Fusion is designed for extreme environments and solves the challenge of intense, reflective heat caused by low-E windows that can damage other synthetic grass products.
ForeverLawn® Fresh™
Installed with zero infill, this synthetic grass is ideal for applications where freedom of movement is a priority, such as in retirement homes or other places where wheelchair access is important. It features a clean, fresh-cut appearance.
ForeverLawn® Renew
Renew offers an all-green look to provide your lawn with a fresh, spring aesthetic. The visual depth and realism of Renew improves spaces with light foot traffic and high visibility.
Specialized Synthetic Grass Products
With our specialty product lines, you can choose a synthetic grass solution designed to fit your personal project needs and landscapes. Our products offer something for everyone to enjoy, from pets and kids to golfers and athletes.
K9Grass®
The synthetic grass specifically designed for dogs! The proprietary knitted Flow-Through Backing™, antimicrobial agents in the blades, and no-infill design keep dogs and dog owners happy and clean.
Playground Grass™
Designed with children's safety in mind, this artificial turf is ASTM safety rated up to 13 feet to maximize safety around high equipment.
GolfGreens®
Our custom-designed golf greens for players of all levels provide a beautiful space for entertaining and practice.
SportsGrass®
Created with athletes' needs in mind for ultimate athletic performance, this artificial turf has less infill than its predecessors so particles won't fly into the players' eyes.
About ForeverLawn PINE GROVE
ForeverLawn Pine Grove is proudly owned and operated by Michael Humberson and Brandon Lance.
Michael's sense of entrepreneurship was cultivated through his previous experience as the owner of an A/V and lighting company. Bringing this skillset to ForeverLawn Pine Grove, Michael chose ForeverLawn to combine career freedom with an industry he's passionate about. Growing up near ForeverLawn headquarters, Michael knew this company aligned with his values of treating people well and providing the best solutions possible.
Brandon brings just as much skill and experience to the table, with five years in landscaping, ten years in law enforcement, and nine years working with a medical missions outreach group. He's passionate about using his business to make an impact in his local community. Together, Michael and Brandon are improving the lives of their customers, their families, and their community through ForeverLawn Pine Grove.
ForeverLawn Pine Grove is the exclusive dealer of premium ForeverLawn synthetic grass in Clayton, Henry, Spalding, Butts, Lamar, and Monroe counties in Georgia.
Schedule a Synthetic Grass Consultation
Michael and Brandon look forward to serving the McDonough community with high-quality ForeverLawn synthetic grass solutions and excellent service. Contact ForeverLawn Pine Grove to schedule a free consultation and find out how we can transform your landscape!